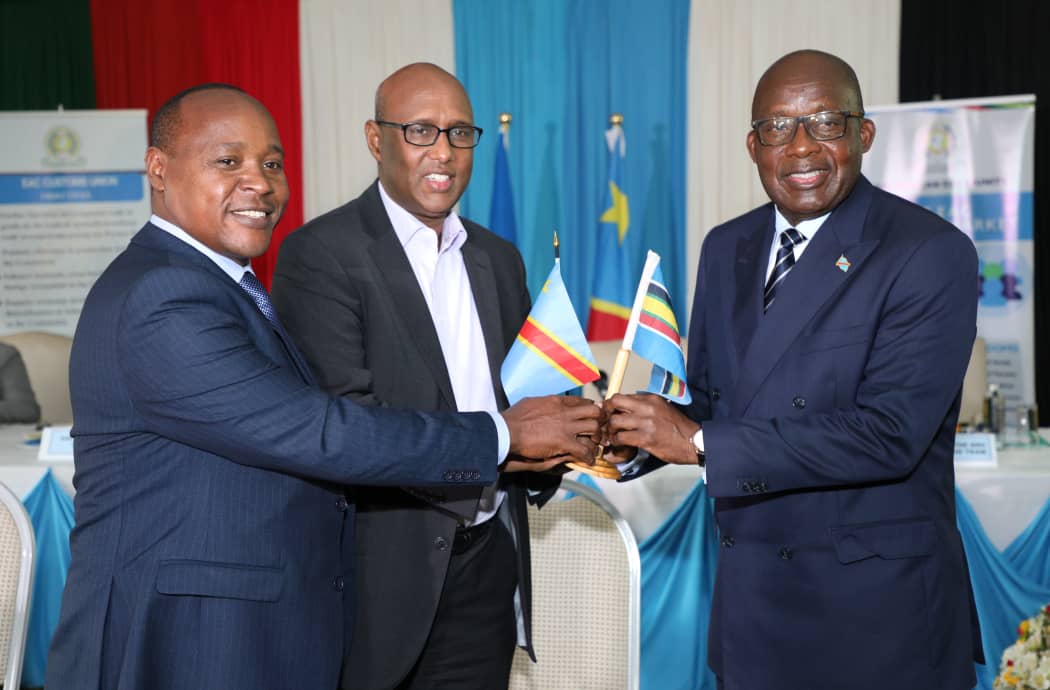 East African Community Headquarters, Arusha, Tanzania, 17th January, 2022: The Democratic Republic of Congo (DRC) has reaffirmed her willingness to join the East African Community.
DRC's Deputy Prime Minister and Minister for Foreign Affairs, Hon. Christophe Lutundula Apala Pen'Apala, said that DRC was looking forward to increased trade and investment, and strengthened relations with EAC, adding that her relations with EAC Partner States had largely been at a bilateral level.
Hon. Pen'Apala said that DRC was keen on cooperating with the EAC for maximum exploitation of both natural and human resources in the region.