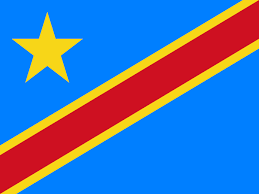 Democratic Republic of Congo inches closer to joining EAC
East African Community Headquarters, Arusha, Tanzania, 9th February, 2022: The Democratic Republic of Congo (DRC) has inched closer to becoming a member of the East African Community (EAC) following a recommendation by the EAC Council of Ministers to the Summit of EAC Heads of State for the Central African country to be admitted into the bloc.
The Council's recommendation to the Summit follows negotiations held between a team of experts from the EAC and the DRC from 15th to 24th January, 2022 in Nairobi, Kenya.
The Council made the recommendation during its 46th Extra-Ordinary meeting that was held virtually on 8th February, 2022 under the chairmanship of Hon. Adan Mohamed, Kenya's then Cabinet Secretary in charge of EAC and Regional Development.
The Council noted that the negotiations with the DRC were concluded and a negotiation framework matrix was jointly adopted. The Ministers recommended to the Summit of the EAC Heads of State to consider admitting DRC into the Community in accordance with Article 3 (3) of the Treaty.
The Council further directed the EAC Secretariat to develop and share with the DRC the proposed Treaty of Accession upon admission of the DRC by the Summit.
The Council also directed the Secretariat to develop a draft roadmap for the integration of the DRC into the Community and submit to the Council for consideration.
The DRC will now await the decision of the Summit of the EAC Heads of State on the Council's recommendation.
For more information, please contact:
Simon Peter Owaka
Senior Public Relations Officer
Corporate Communications and Public Affairs Department
EAC Secretariat
Arusha, Tanzania
Tel: +255 768 552087
Email: sowaka [at] eachq.org
About the East African Community Secretariat:
The East African Community (EAC) is a regional intergovernmental organisation of six Partner States, comprising Burundi, Kenya, Rwanda, South Sudan, Tanzania and Uganda, with its headquarters in Arusha, Tanzania.
The EAC Secretariat is ISO 9001: 2015 Certified