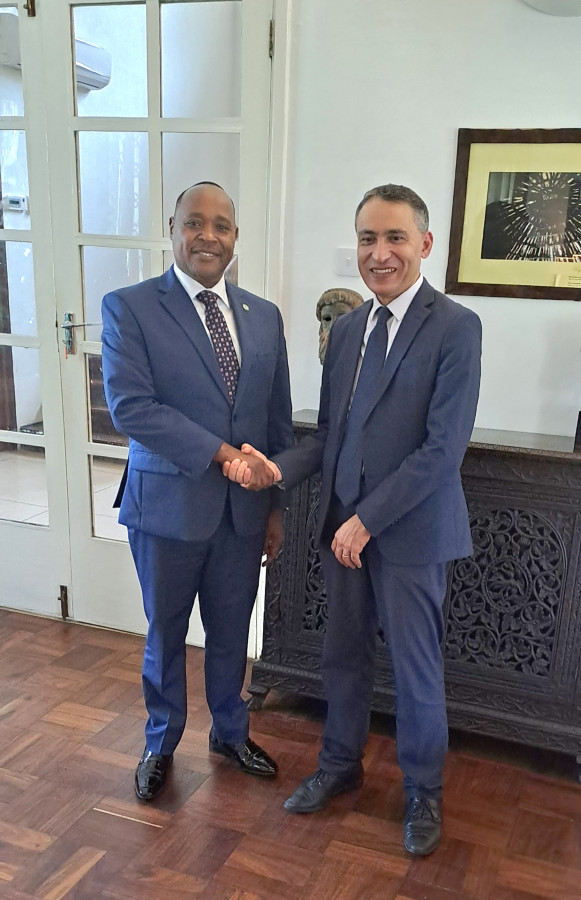 East African Community Headquarters, Arusha, Tanzania, 6th December, 2022: The French Ambassador to the United Republic of Tanzania, H.E. Nabil Hahjlaoui, pledged his country's commitment to support EAC-Led Nairobi Process, on restoration of peace and security in the Democratic Republic of Congo (DRC).
H.E. Hahjlaoui made the disclosure when he met with the Secretary General of the EAC, Hon. (Dr.) Peter Mathuki, who paid a courtesy call on him at his residence in Dar es Salaam, Tanzania.
Amb. Hahjlaoui reiterated his country's commitment to use its experience and help in any way necessary to bring peace back in Eastern DRC.