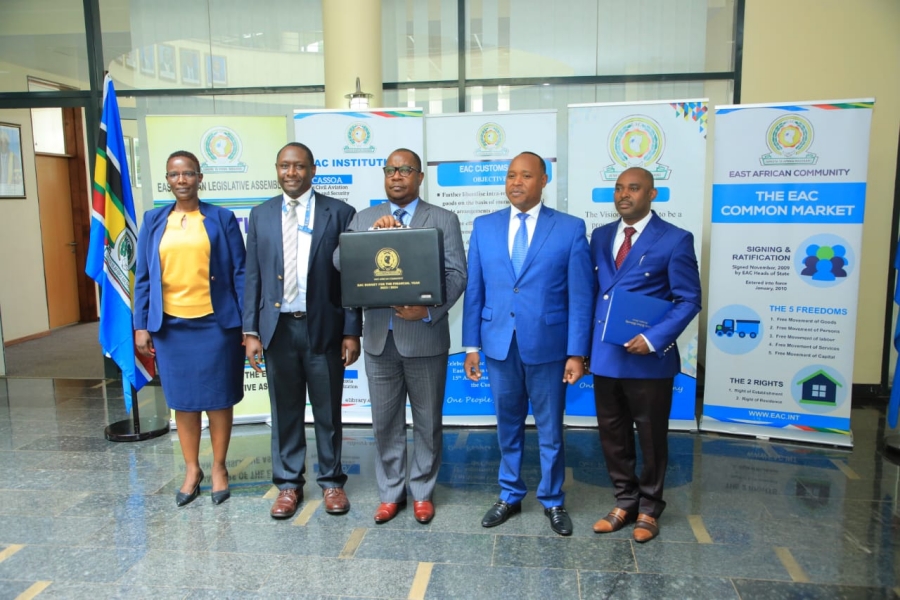 East African Community Headquarters, Arusha, Tanzania, 13th June, 2023: The East African Community (EAC) has tabled before the East African Legislative Assembly (EALA) the budget estimates for the 2023/2024 Financial Year totaling US$103,842,880 for the 2023/2024 Financial Year.
Tabling the speech before the Assembly, the Chairperson of the Council of Ministers and Burundi's Minister for EAC Affairs, Youth, Sports and Culture, Hon. Amb. Dr. Ezéchiel Nibigira, said that the budget estimates for the Financial Year 2023/2024 were being presented at a time when the EAC economies were experiencing global shocks arising from the on-going Russia-Ukraine war, tight global financial conditions, lingering effects of Covid-19 and the impact of climate change.
"Despite these challenges, economic growth in the region improved to 4.8 percent in 2022 from 3.5 percent in 2021. The strong growth in the region was supported by the good performance of the industry, services, construction, mining and manufacturing sectors," said Dr. Nibigira.