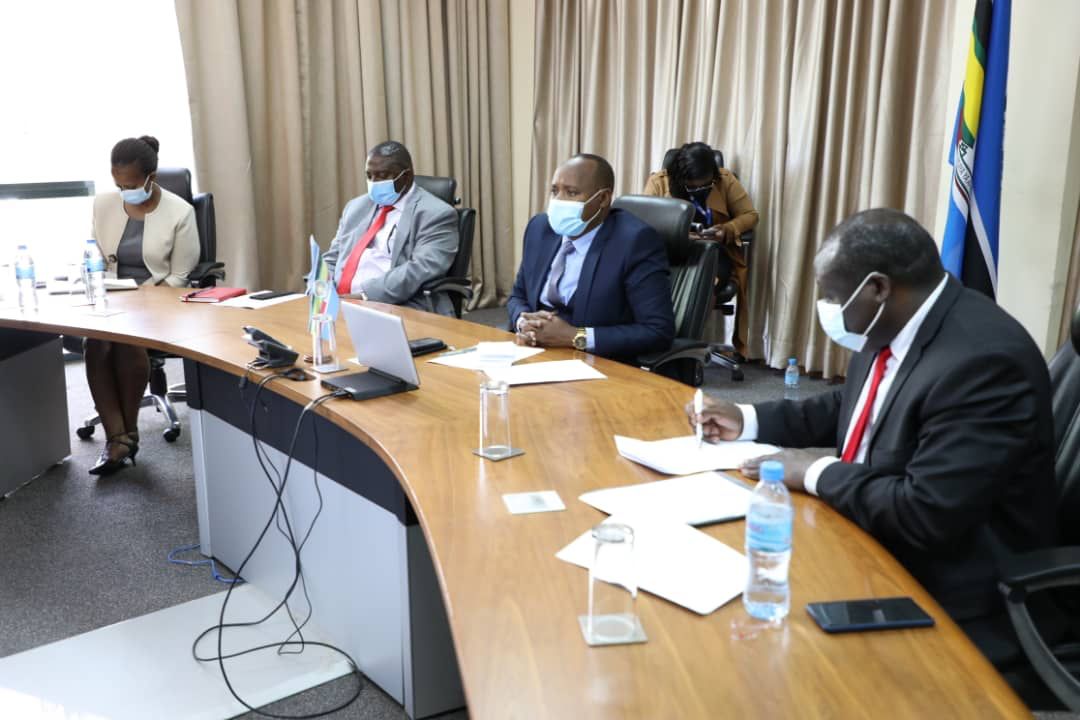 East African Community Headquarters, Arusha, Tanzania, 11th January, 2022: The Republic of Uganda has committed to conduct free Covid-19 rapid tests at the Kenya-Uganda border points of Busia and Malaba for (seven (7) days to clear the truck traffic snarl-up that has disrupted intra-EAC trade on the Northern Transit Corridor.
This follows a joint multi-sectoral virtual meeting of the Ministers/Cabinet Secretaries responsible for EAC Affairs, Health and Transport convened by the EAC Secretariat.
Currently, over 4,500 trucks have stalled at the two border posts due to the mandatory Covid-19 testing requirement introduced by Uganda on 20th December, 2021.