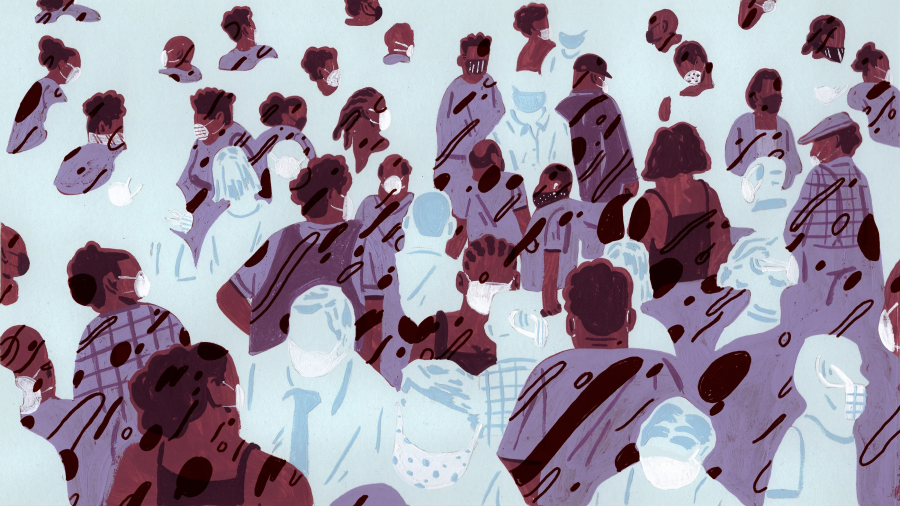 Gender-Based Violence and COVID-19 in the EAC
The East African Community (EAC) Partner States have been actively enforcing measures to curb the COVID-19 Pandemic. Since the announcement of the first case of COVID-19 in East Africa Region, Partner States have instituted several measures both at individual and EAC regional level in an effort to control the spread of infections. Apart from social distancing and hygiene measures, Partner States have employed various measures which include fiscal and monetary measures to cushion the vulnerable groups, including cash transfer, food distribution, and tax relief, among others. Partner States also instituted lockdowns and curfews, which has led to economic hardships and mental stress in families that has increased insistences of violence at home.
EAC Partner States have reported a sharp increase in the number of Gender-Based Violence (GBV) cases. Ministries responsible for Gender across the region have reported near to a 48% increase in the Gender-Based Violence cases reported to the Police or through the GBV Toll-Free lines. The measures to respond to COVID-19 have further exacerbated risk factors for vulnerable populations such as women, young people and persons living with disabilities (PWDs) as they could be locked in homes with their abusers. GBV cases, including physical and emotional abuse, rape, sexual exploitation, Female Genital Mutilation (FGM) and early marriages, are on the rise. The media has also reported that while all attention shifts to fighting COVID-19, there is an increase of cases of maternal mortality and limited lack of access to healthcare, due to limited means of transport to hospitals during curfew periods.
Available evidence further suggests that whereas the health measures are necessary, they perpetuate the discrimination of women and girls from economic activity and are not practical for many women workers. Measures of social distancing and staying at home are far beyond the reach and access of informal workers and traders. Many of the women informal workers, who are often the primary providers for their households, live and work in conditions that are characterized by over-crowding and limited to essential water and sanitation facilities. Social distancing and staying home are mostly possible for middle-class office workers covered by social security but less so for women in the informal sector. The informal workers, therefore, are less protected and fall between the cracks, excluded from formal work-related protections as well as from state social assistance programmes that target the very poor and those outside the labour market. The COVID-19 situation is, therefore, a 'double-edged sword' for most women; whether they stay at home or go to work, they still face the risk of COVID-19, poverty and Gender-Based Violence
The strains caused by the spread of the Coronavirus further places women in frontline caregiving roles that put them at higher risk for exposure to COVID-19. As health systems become stretched, many people with COVID-19 will need to be cared for at home, adding to women's overall burden, as well as putting them at higher risk of becoming infected.
This trend of events ultimately provides an opportunity for urgent GBV and EE interventions to ensure Partner States comply with the International and Regional commitments to gender equality and the promotion of human rights. This will be achieved through targeted advocacy aimed at influencing National priorities and promoting the Partner States commitments towards strategic resourcing for women's rights and gender equality during its COVID-19 interventions.