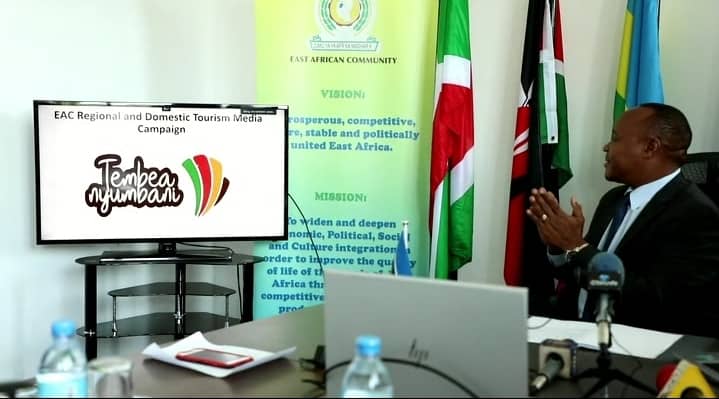 East African Community Headquarters, Arusha, Tanzania, 24th November, 2021: The East African Community (EAC) has today launched the EAC Regional and Domestic Tourism Media Campaign set to publicize national and regional tourism products and services, in a move aiming at stimulating intra-regional travel.
The campaign dubbed, 'Tembea Nyumbani', seeks to entice East Africans to travel in their specific countries and around the region, in an effort to revive domestic and regional tourism across the region, amid the pandemic.
The campaign is set to run for three weeks, from 1st December, 2021. It is part of implementation of the EAC Tourism Marketing Strategy and EAC Recovery Plan supported by German Development Agency, GIZ.