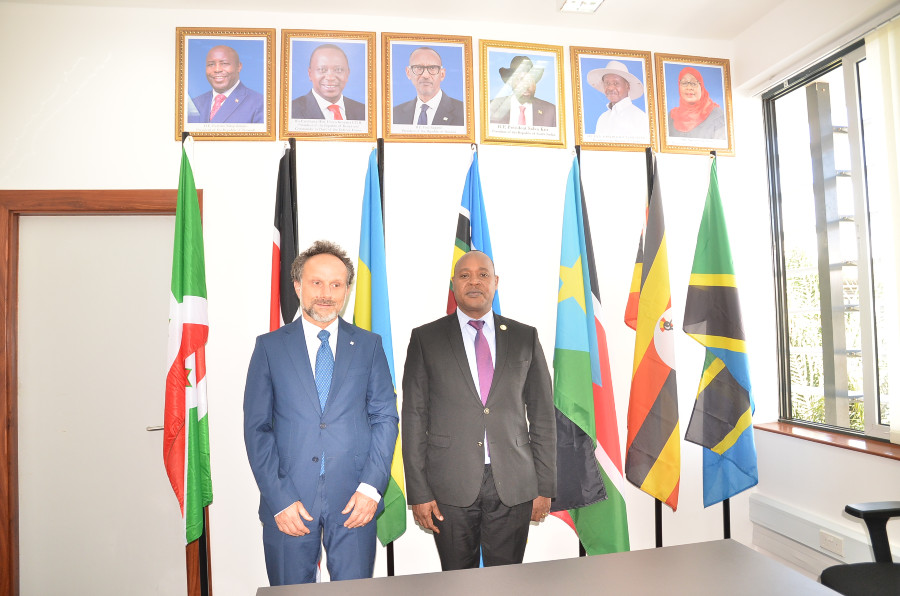 East African Community Headquarters, Arusha, Tanzania, 11th November, 2021: The East African Community (EAC) Secretary General, Hon. Dr. Peter Mathuki, has hailed the role being played by the International Committee of the Red Cross (ICRC) in armed conflict situations in Eastern Africa.
Dr. Mathuki said that EAC would scale up its cooperation with ICRC to mitigate or reduce the impact of armed conflict situations in the region.
Dr. Mathuki observed that the security environment around the EAC was not very stable given that there were armed conflicts underway in Mozambique, the Democratic Republic of Congo, Ethiopia and Somalia, adding that there was need to safeguard peace within the EAC to spur economic growth and prosperity while trying to restore stability in neighbouring countries.