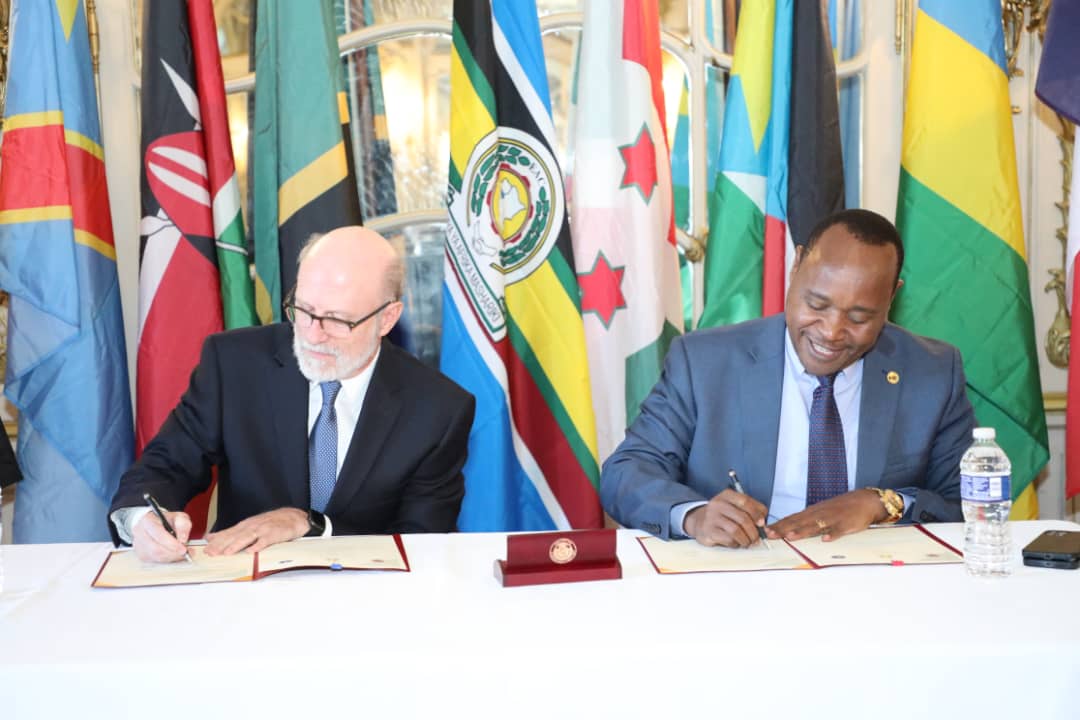 East African Community Headquarters, Arusha, Tanzania, 29th September, 2022: The East African Community (EAC) Dr. Peter Mathuki and the Provost of the Arcadia University, USA, Dr. Jeff Rutenbeck have today signed a Memorandum of Understanding (MOU) to collaborate in the operationalization of the Nyerere Center for Peace and Conflict resolution in Arusha, Tanzania.
The center is set to build capacity in programmes on peace and security, political affairs and international relations and will support the development of EAC policies, concepts and strategies.
The MoU signed at the Arcadia University, Pennsylvania, USA, establishes the framework for operations of the Nyerere Center for Peace Research and the terms of the operational partnership between the EAC, the International Peace and Conflict Resolution (IPCR) program at Arcadia University, and the American Graduate School for International Relations and Diplomacy.