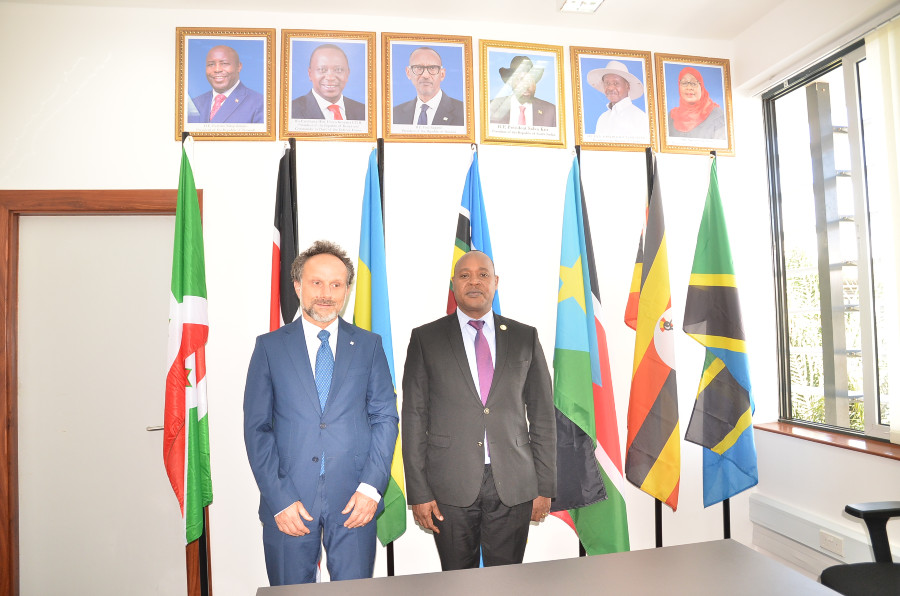 EAC Secretary General hails role of the International Committee of the Red Cross in conflict situations in East Africa
East African Community Headquarters, Arusha, Tanzania, 11th November, 2021: The East African Community (EAC) Secretary General, Hon. Dr. Peter Mathuki, has hailed the role being played by the International Committee of the Red Cross (ICRC) in armed conflict situations in Eastern Africa.
Dr. Mathuki said that EAC would scale up its cooperation with ICRC to mitigate or reduce the impact of armed conflict situations in the region.
Dr. Mathuki observed that the security environment around the EAC was not very stable given that there were armed conflicts underway in Mozambique, the Democratic Republic of Congo, Ethiopia and Somalia, adding that there was need to safeguard peace within the EAC to spur economic growth and prosperity while trying to restore stability in neighbouring countries.
The Secretary General called for a pragmatic approach to cooperation between EAC and ICRC especially now that the bloc is expanding with the admission of the DRC into the Community at an advanced stage.
Dr. Mathuki was speaking when he received the Head of the ICRC Regional Delegation, Mr. Olivier Dubois, who paid a courtesy call on him at the EAC Headquarters in Arusha, Tanzania.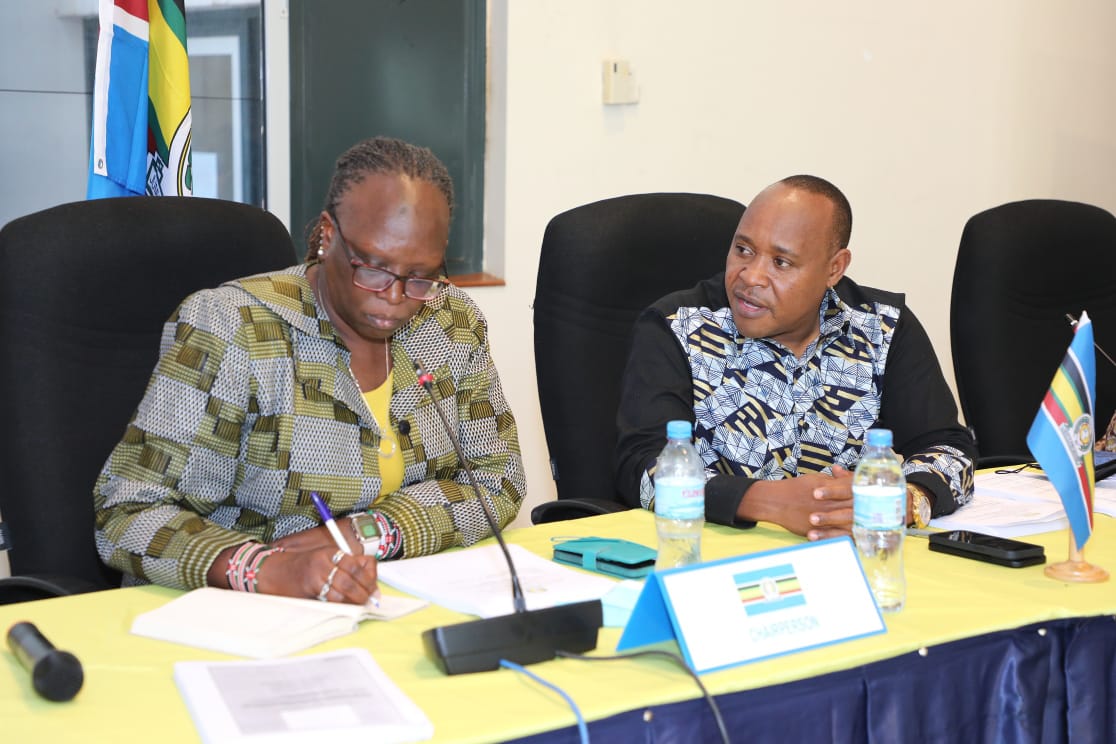 In his remarks, Mr. Dubois said that cooperation with EAC was crucial since the bloc could be a invaluable partner at the regional and continental levels.
Mr. Dubois said that cyber warfare and use of autonomous weapons of such as drones in conflict had reconfigured the humanitarian assistance environment, adding that ICRC would work with countries in the East and Horn of Africa in harnessing data and new technology in providing humanitarian assistance to victims of conflict and drought.
The ICRC Head of Delegation said that the Covid-19 pandemic had exposed the fragility of correction services in the region especially with regard to public health facilities at prison facilities, adding that there had been riots in some prisons due to public health fears occasioned by the pandemic.
Among the potential areas of cooperation between the two organisations that were discussed at the meeting were: Development of a Regional Disaster Response Framework; climate change and security; Support to Development of Policing Procedures on Sex and Gender Based Violence, and; support for implementation of Standards for Police on use of Force.
Also present at the meeting were the ICRC Humanitarian Affairs Adviser, Mr. Barako Elema, and the EAC Peace and Security Expert, Mr. Leonard Onyonyi.
For more information, please contact:
Simon Peter Owaka
Senior Public Relations Officer
Corporate Communications and Public Affairs Department
EAC Secretariat
Arusha, Tanzania
Tel: +255 768 552087
Email: sowaka [at] eachq.org
About the East African Community Secretariat:
The East African Community (EAC) is a regional intergovernmental organisation of six Partner States, comprising Burundi, Kenya, Rwanda, South Sudan, Tanzania and Uganda, with its headquarters in Arusha, Tanzania.
The EAC Secretariat is ISO 9001: 2015 Certified