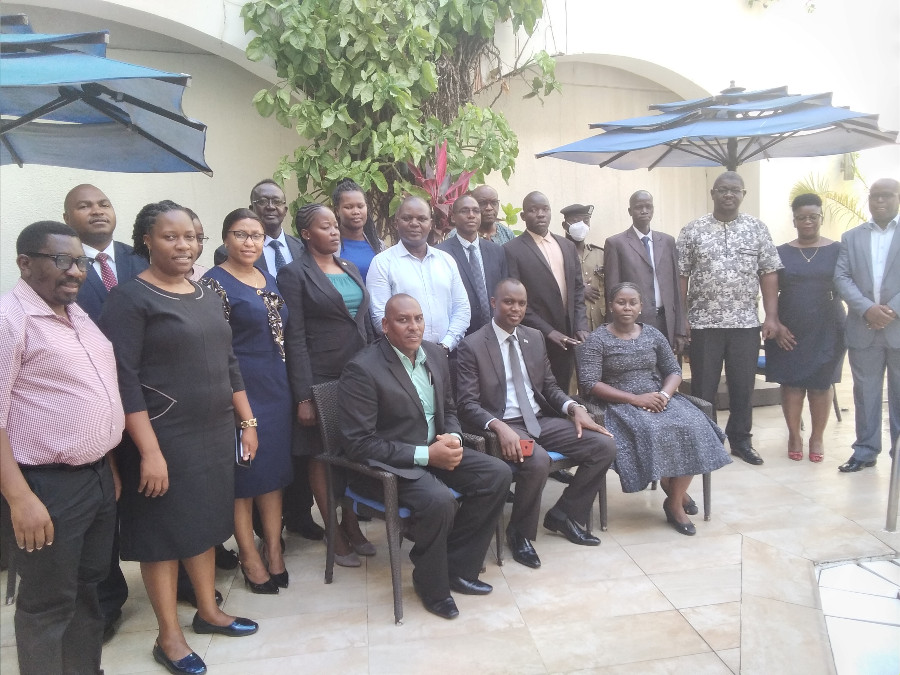 EAC Security Experts meet in Dar es Salaama to Harmonise Police Standard Operating Procedures in the region
East African Community Headquarters, Arusha, Tanzania, 24th November, 2020: Security Experts from the six East African Community Partner States have convened in Dar es Salaam, Tanzania for a three-day meeting which is part of regional efforts towards harmonisation of Police Standard Operating Procedures (SPOs).
The 24th to 26th November, 2020 meeting is part of the implementation of a 2011 directive by the Sectoral Council on Interstate Security to develop SOPs to aid harmonisation of Policing within the EAC Region.
Representing the EAC Secretary General, EAC Security Expert Didacus Kaguta said in his welcoming remarks that harmonization remained key in the EAC integration particularly on the ultimate goal of the EAC Political Federation.
Mr. Kaguta added that all the four stages of integration including the Customs Union, Common Market, Monetary Union and Political Federation require the harmonization and approximation of laws and policies.
Mr. Kaguta said that the security agencies like the Police cannot be left behind since they play a significant role on the free movement of people, goods, and services across the region.
"We are harmonizing our operating procedures so as to proactively get rid of non-trade barriers in the integration process by having uniform standards and approaches in place that jointly guide the way we handle people, goods or even exhibits across the region," he added.
In his opening remarks, the Chairperson of the meeting, Eng. John B Kizito, the Counselor and Head of Arusha Office of the Rwanda High Commission in Tanzania said that harmonised standard operating procedures and well-trained police officers would positively impact on community confidence and full respect for human rights, increase the citizenry partnership with police in crime prevention and fighting.
The EAC Peace and Security Sector is developing SOPs for jointly combating transnational organised crime in four broad areas, namely: Harmonisation of Laws; Common Procedures in Information Sharing and Standards; Common Operating Procedures, and; Training.
To date, two critical SOPs on Combating Child, Domestic,Gender based Violence and Abuse, and on Human Trafficking and Migrant Smuggling, have been finalized and adopted by the Sectoral Council on Interstate Security.
The Dar es Salaam Meeting is expected to finalize the SOPs on Cyber Crime and Cyber Security Investigations as well as enrich the newly developed SOPs on Training (Senior Command/Higher Policing institutions) and Traffic Management; Community Policing and Social Media; Training for Police Promotional Courses; Emergency Response and Fire Safety Procedures; and Anti-Narcotic Drugs Procedures.
For more information, please contact:
Simon Peter Owaka
Senior Public Relations Officer
Corporate Communications and Public Affairs Department
EAC Secretariat
Arusha, Tanzania
Tel: +255 768 552087
Email: sowaka [at] eachq.org
About the East African Community Secretariat:
The East African Community (EAC) is a regional intergovernmental organisation of six Partner States, comprising Burundi, Kenya, Rwanda, South Sudan, Tanzania and Uganda, with its headquarters in Arusha, Tanzania.