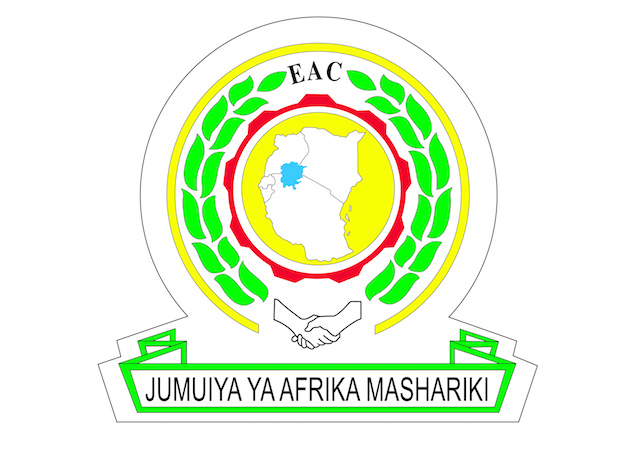 8th EAC University Students' Debate on Regional Integration set for Bujumbura
East African Community Headquarters, Arusha, Tanzania, 1st September, 2023: The 8th East African Community University Student's Debate on regional integration will be held from 18th to 19th October, 2023 in Bujumbura, Burundi under the theme: "EAC integration, peacebuilding and youth participation".
The objective of the EAC University Debate is to enhance youth participation in the EAC integration agenda and processes. The debates and subsequent sensitization activities create an enabling environment for not only students and youth to play an active role in the integration process but offer space that enables them to learn more about the benefits, challenges and opportunities from the EAC integration.
The debate is expected to bring together representatives from academia, private sector, civil society, media and technocrats from the East African region, development Partners and relevant stakeholders who will listen to the debate and make their comments on the strength of the deliberations and make recommendations on the way forward for the debate. The debate will be streamed live on the EAC website and other social media platforms like Twitter and Facebook will also be used to enable a wide participation of youth across the EAC region.
The best debaters will be appointed, trained and inducted as EAC Youth Ambassadors 2023-2024 with an obligation to spearhead peer learning, sensitization and out-reach programs in their respective universities, border communities in collaboration with the EAC Secretariat, Development Partners, the East African Legislative Assembly and EAC Ministries in Partner States. There will be a Gala Dinner where awards will be given to the Best debaters and the winning team.
In the spirit of promoting a sense of "Eastafricaness", it is expected that by the end of the debate, a bond will have been created among the students thereby shaping and nurturing the East African identity among the youth, in the long run. Participants would have been empowered to continue engaging in dialogue on matters of EAC integration, immigration management and curbing corruption to promote stability and social economic development. The EAC University Debate on regional integration provides a pedestal to the youth to participate, dialogue and contribute to policy formulation on issues that constitute the EAC Youth agenda.
The Applications should be uploaded https://forms.gle/2a4ZKfQ2aPk7VVGTA addressed to East African Community Nyerere Centre for Peace Research, on email: This email address is being protected from spambots. You need JavaScript enabled to view it. The applications should reach us not later than 22nd September, 2023 at 5:00pm East African time. Please note that only successful candidates will be contacted. Only successful applicants will be notified.
DOWNLOAD: CALL FOR APPLICATIONS NOTICE
TÉLÉCHARGER: APPEL À CANDIDATURES: 8ÈME DÉBAT DES ÉTUDIANTS UNIVERSITAIRES DE LA CAE SUR L'INTÉGRATION DE LA CAE
For more information, please contact:
Simon Peter Owaka
Senior Public Relations Officer Corporate Communications and Public Affairs Department EAC Secretariat Arusha, Tanzania Tel: +255 768 552087 Email: This email address is being protected from spambots. You need JavaScript enabled to view it.
About the East African Community Secretariat:
The East African Community (EAC) is a regional intergovernmental organisation of seven Partner States, comprising the Republic of Burundi, the Democratic Republic of Congo, the Republic of Kenya, the Republic of Rwanda, the Republic of South Sudan, the Republic of Uganda and the United Republic of Tanzania, with its headquarters in Arusha, Tanzania.
The EAC Secretariat is ISO 9001: 2015 Certified
Tags: NCPR