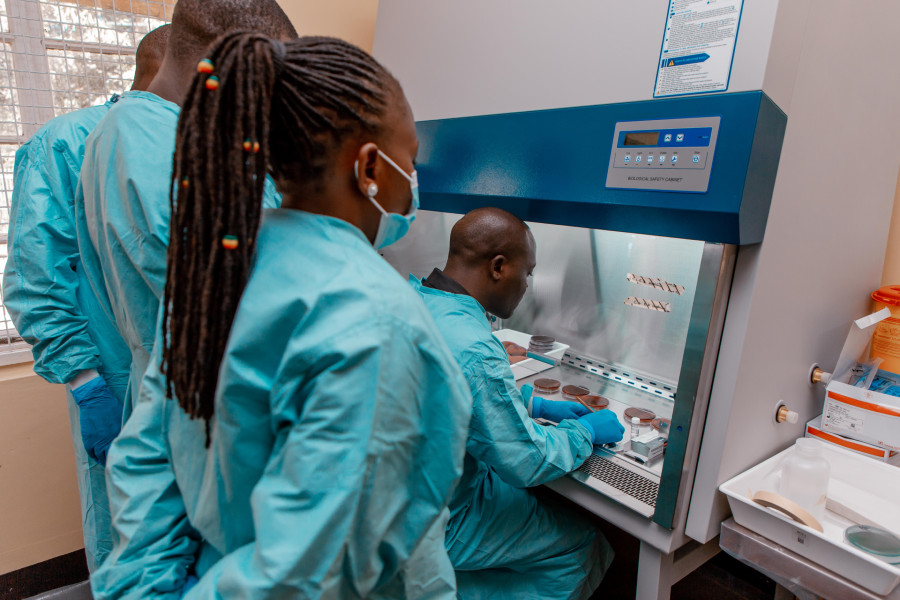 EAC-RNPHRL-CD Project - Phase II Milestones
The project was established under directive (EAC/Health/SCM13/Directive 36). The key objective is to strengthen the capacity of Partner States to rapidly detect and respond to disease outbreaks. This is being achieved through the mobile laboratory networks divided into two phases of implementation. Phase II (2021-2024) focuses particularly on antimicrobial resistance (AMR) surveillance and response.
Procurement of container mobile laboratory units
Establishment of at least one (1) mobile BSL3 container laboratory unit for bacterial culture and mobile field sequencing and bioinformatics in each Partner States.
The specifications have been agreed by all Partner States and procurement is ongoing to acquire at least six (6) additional mobile container laboratories units, equipment and vehicles, designed for antimicrobial resistance in phase II.
Linking all the mobile container laboratories with the existing mobile modular laboratories established under phase I.
Undertaking field missions for antimicrobial resistance (AMR) surveillance and rapid regional response to disease outbreaks.


Training of laboratory experts
Trainings are ongoing for laboratory experts in microbiology, bioinformatics, assay development, scientific writing, quality management systems, EQA etc.
Development of regional bio-engineering capacity.
Harmonisation of standard operating procedures (SOPs) across the laboratory network.
Data sharing in the mobile laboratory network through EAC Laboratory Information Management System (LIMS)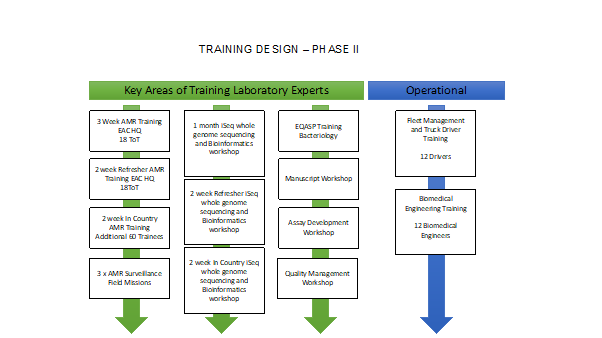 ---
EAC Mobile Laboratories Training on Antimicrobial Resistance and Monkeypox Diagnosis