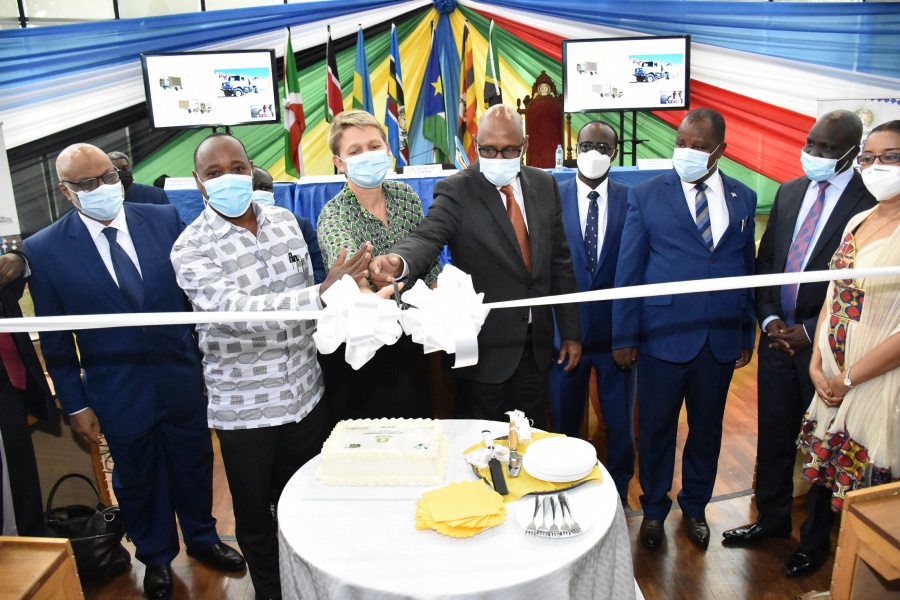 Project Background
The "EAC Regional Network of Public Health Reference Laboratories for Communicable Diseases" project was established in accordance with the relevant provisions of Chapter 21, Article 118 (Human Health) of the Treaty on the Establishment of the East African Community, with respect to regional cooperation and integration in the health sector, particularly in cross border disease prevention and control, the Partner States undertake to, among other activities; Take joint action towards the prevention and control of communicable and non-communicable diseases and to control pandemics and epidemics of communicable and vector-borne diseases such as HIV-AIDS, cholera, malaria, hepatitis and yellow fever that might endanger the health and welfare of the residents of the Partner States, and to co-operate in facilitating mass immunization and other public health community campaigns.
The project aims to establish a sustainable laboratory infrastructure and response network across the East African Community. The project is supported by grants from the German Government through the German Development Bank KfW and technically by the Bernhard Notch Institute of Tropical Medicine (BNITM), Hamburg Germany
The constant threat of (re)-emerging and epidemic-prone infectious diseases poses a significant public health and socio-economic burden in Sub-Saharan Africa (SSA). Recent disease outbreaks, such as the Ebola, Marburg, COVID-19, Yellow Fever, Rift Valley Fever among others demonstrate the need for preparedness and rapid response to such outbreaks.
The establishment of a mobile laboratories network is key in reducing turnaround time (TAT) during disease outbreaks. As time between sample collection and laboratory diagnostics can be considerable and cold chains difficult to maintain, many samples' quality is usually compromised by the time they reach the reference laboratories. This frequently results in false diagnosis of patient samples, waste of resources and a lack of accurate information to provide informed treatment. The mobile laboratory network compliments the national reference laboratories and provides mechanisms for robust diagnostics, surveillance and reporting systems across the Partner States, while also enabling harmonized diagnostics and rapid cross border response to disease outbreaks in the EAC.