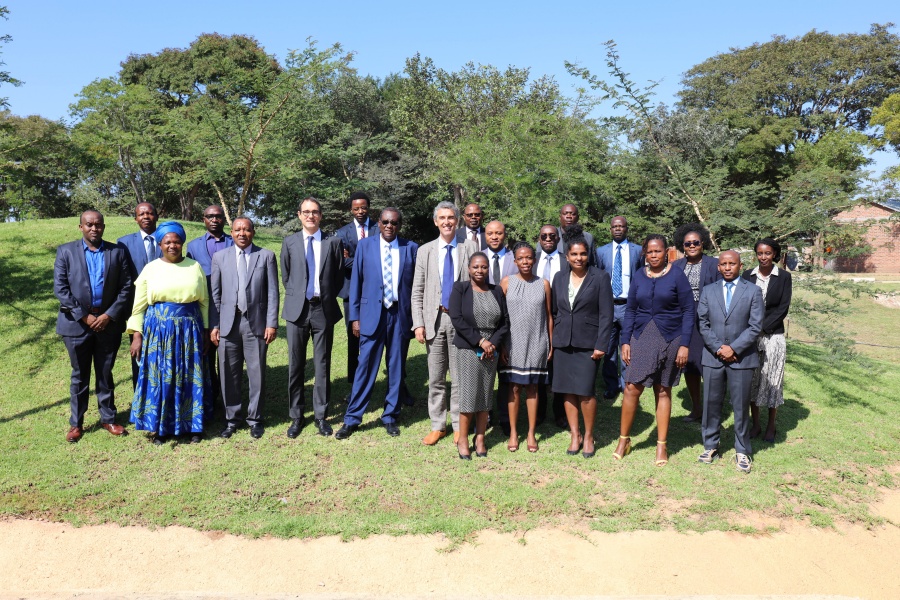 The programme will enhance policy and regulatory environment for competitive markets and improve infrastructure connectivity and access to ICT.
Lusaka, Thursday, May 12, 2022: Five Regional Economic Communities (RECs) are set to benefit from a new eight million euros project: Enhancement of Governance and Enabling Environment in the ICT sector (EGEE-ICT), funded by the European Union. The project was launched on Thursday 12 May, 2022 in Lusaka, Zambia.
The four-year programme covers 29 African countries from the Common Market for Eastern and Southern Africa (COMESA) as the lead, the East African Community (EAC), the Intergovernmental Authority for Development (IGAD), the Indian Ocean Commission (IOC) and the Southern African Development Community (SADC). It will support the review and/or development of various regional policy and regulatory framework in a harmonized manner that will contribute to enhancing competition and improved access to cost effective and secure ICT services.