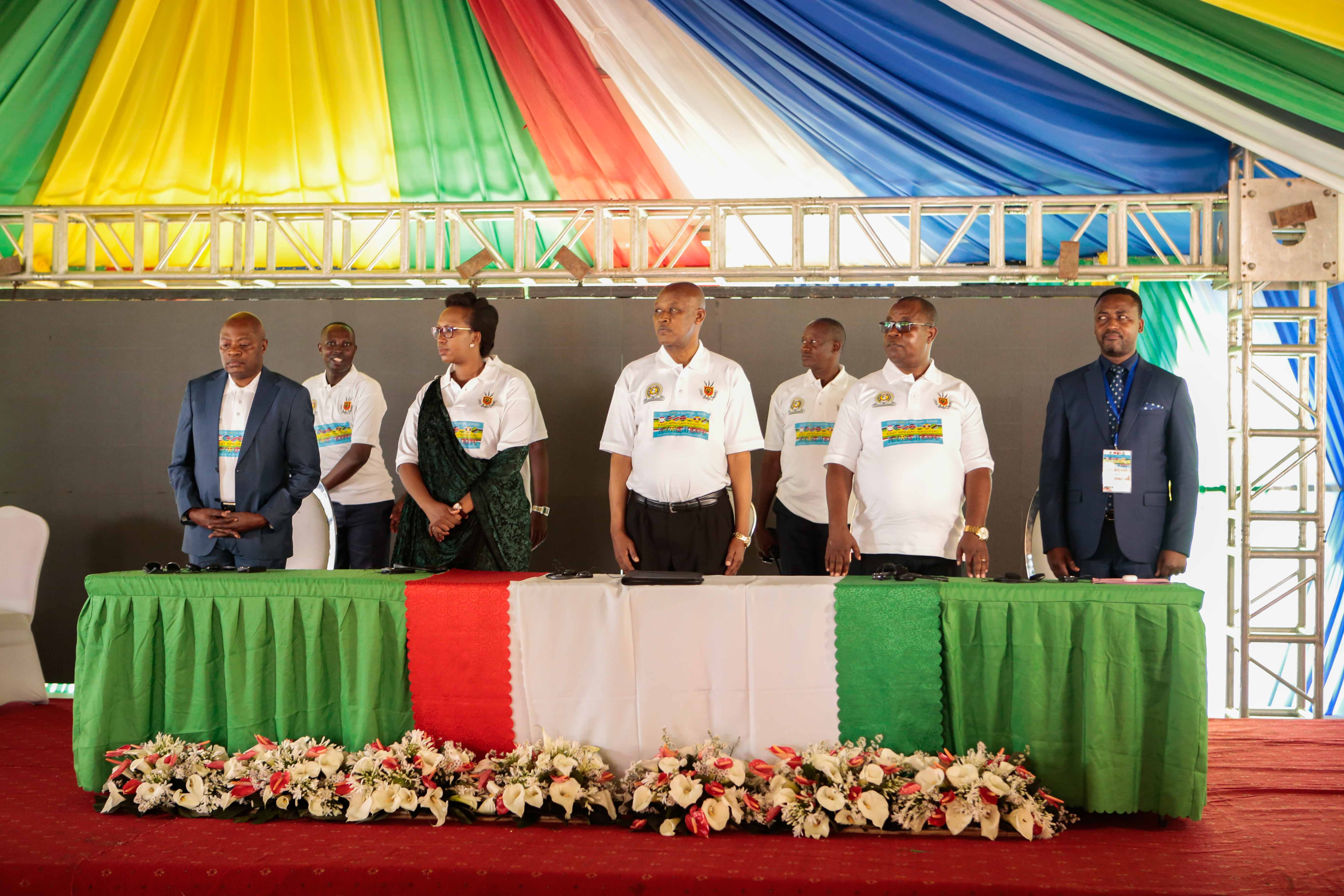 EAC Partner States urged to synergise efforts to promote tourism in the region
East African Community Headquarters, Arusha, Tanzania, 24th September, 2022: East African Community (EAC) Partner States have been urged to work together through various initiatives such as joint tourism promotion, standardization of tourism services and management of tourism resources if they are to realise the full potential of the sector in the region.
Burundi's Vice President Prosper Bazombanza said that despite EAC Partner States benefitting significantly from tourism through its contribution to the Gross Domestic Product, foreign exchange earnings and creation of jobs, the potential for the sector across the region remains largely untapped.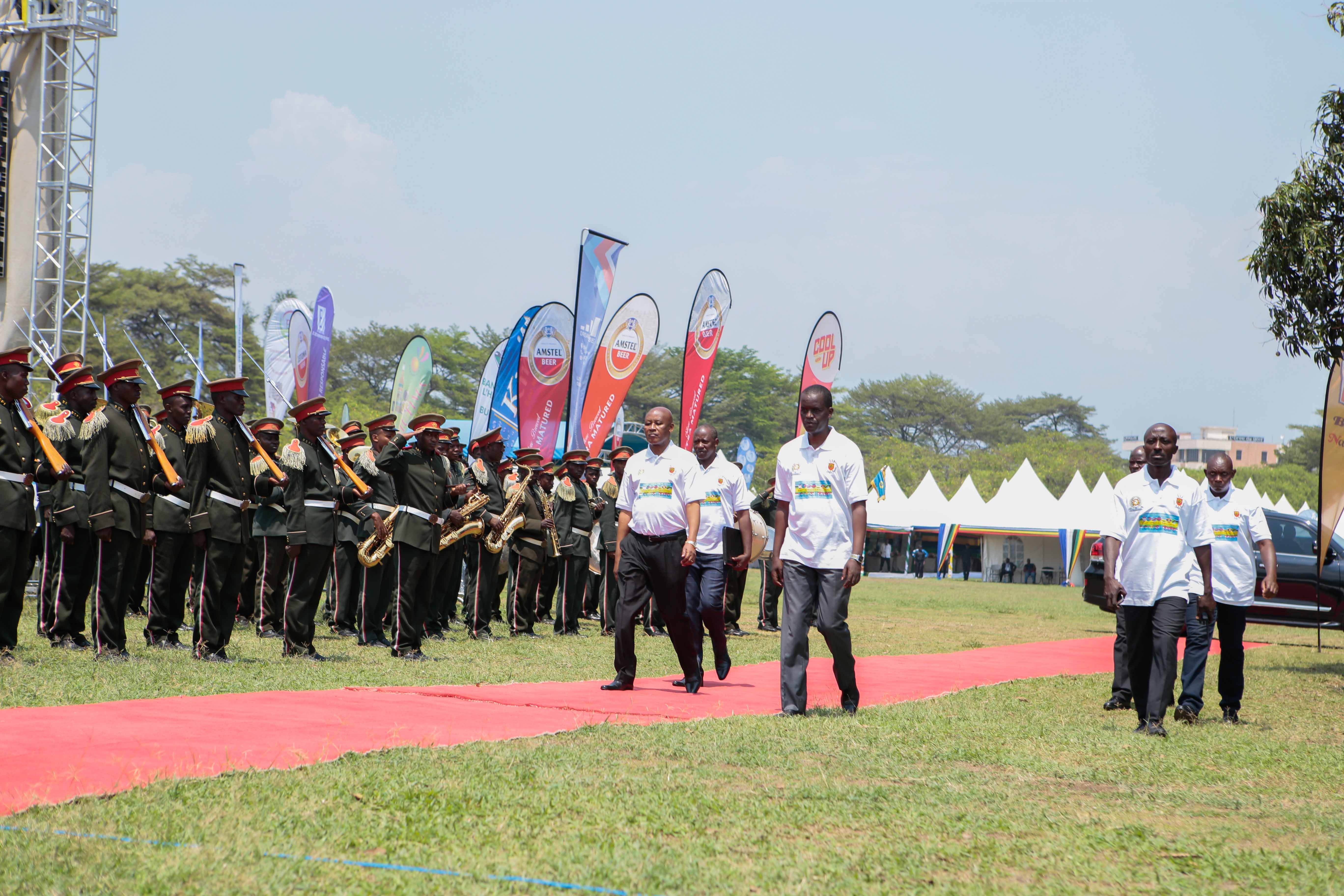 H.E. Bazombanza, who officially opened the 2nd EAC Tourism Expo on behalf of H.E. President Evaristé Ndayishimiye at the Roca Golf Course in Bujumbura, said that Burundi was collaborating with other EAC Partner States on the development of minimum standards for tourism service providers as well as Review of the Classification Criteria for Tourism Accommodation Establishments and Restaurants.
"Application of common standards in the region will enable us enhance our competitiveness as a single tourism destination. In this connection, I urge the EAC Secretariat and the relevant policy organs to fast-track the development of necessary regional instruments that would enable us forge ahead together as a region," said the VP.
The VP said that Burundi would continue putting in place the requisite infrastructure for the tourism sector including enhancing connectivity to the tourism destinations within the country.
"It is our anticipation that we will be adequately connected to all the EAC Partner States and other neighbouring countries in the near future to enable efficient flow of travellers for tourism purposes from within the region. We are also working with our Development Partners towards modernizing our airport and enhancing its capacity to handle more flights and passenger traffic," he said.
H.E Bazombanza said that the Burundi was committed to supporting the sector in order to ensure realization of its full potential.
"We have prioritized the tourism sector as an economic activity and therefore we have created enabling policy, legal and institutional frameworks for development of the sector," he said, adding that Burundi has all it takes for growth in the sector.
"To break that down a little bit, Burundi is known as the 'Heart of Africa' for good reasons. It has wonderful landscapes making the country a real paradise. Burundi boasts of tourist attractions including mountain gorillas, national parks, museums, lakes, culture and wonderful scenery. As you are aware, Lake Tanganyika is the second largest freshwater lake in the world by volume and has potential for various form of tourism including leisure and recreation," said H.E. Bazombanza.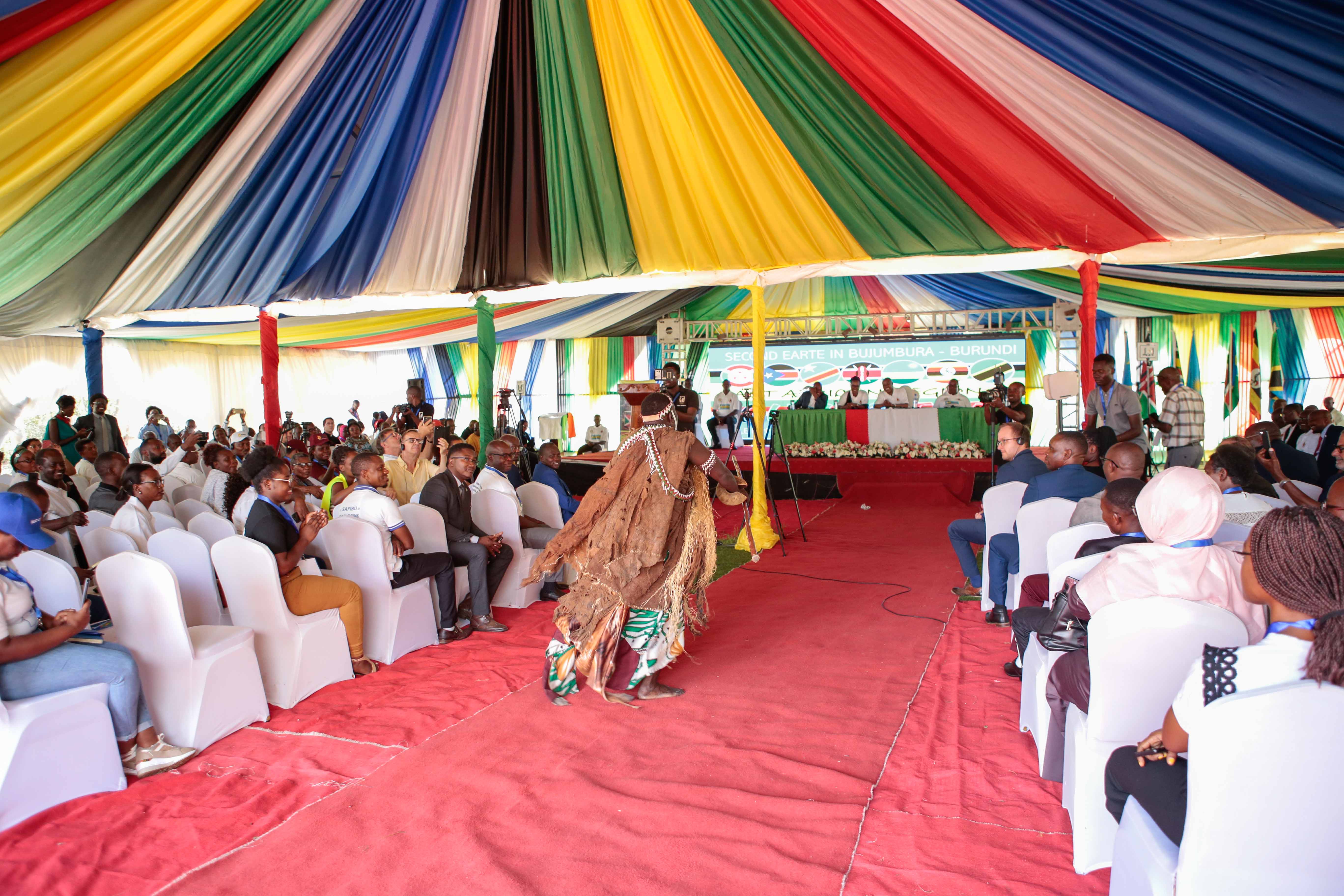 The VP said that Burundi's rich cultural heritage is a key selling point for the country's tourism industry, adding that the rich culture is based on age-old local traditions.
"For instance, traditional drumming is an important part of our cultural heritage as highlighted by the world-famous Royal Drummers of Burundi. Traditional dance often accompanies the drumming, which is frequently seen in celebrations and family gatherings. Some Burundian artisans have special songs to accompany different stages of their work," he added.
In her remarks, Burundi's Minister of Commerce, Transport, Industry and Tourism, Madam Marie Chantal Nijimbere, said that tourism was a dynamic sector that contributes directly to the country's economy.
Madam Nijimbere said that there would be a three-day excursion for exhibitors and tour operators in Burundi at the end of the expo to introduce them to the numerous opportunities for tourism available in the country.
Speaking at the event, the Director of the Productive Sectors at the EAC Secretariat, Mr. Jean Baptiste Havugimana, disclosed that the Council of Ministers had directed that the EAC citizens should be charged at local rates while entering public tourist sites such as national parks and reserves that are spread across the region.
"This decision has been implemented by all Partner States and indeed extended to hotels and other tourist accommodation establishments," added Mr. Havugimana, who spoke on behalf of the EAC Secretary General, Hon. (Dr.) Peter Mathuki.
Mr. Havugimana said that as the region diversifies its tourism markets, increasing the range of its tourism product offerings is inevitable.
"Whereas we are quite competitive in terms of beach and wildlife safari tourism, we are urging EAC Partner States to diversify their tourism products. At the regional level, we will work in conjunction with Partner States to this end. This will focus on developing other products such as cultural tourism, sport tourism, agro-tourism and golf tourism," said Mr. Havugimana.
"In this regard, we are emphasizing development and promotion of multi-destination tourism packages that would encourage visitors to travel to more than one EAC Partner State in a single trip. This will go a long way in supporting the initiative on Branding EAC as a Single Tourism Destination that is also in the pipeline," he added.
Mr. Havugimana disclosed that the Secretariat had undertaken capacity building activities targeting various tourism service providers including tour operators, travel agencies, tour guides and even local communities.
"The capacity building focuses on critical aspects such digital tourism marketing, product diversification and sustainability. We were able to reach over 3,000 tourism service providers in the capacity building activity that was undertaken between November 2021 and February 2022," he said.
Also present at the event were the Chairperson of the East African Tourism Platform, Mr. Fred Odek, and the Mayor of Bujumbura, Gen. Jimmy Hatungimana, among other dignitaries.
For more information, please contact:
Simon Peter Owaka
Senior Public Relations Officer
Corporate Communications and Public Affairs Department
EAC Secretariat
Arusha, Tanzania
Tel: +255 768 552087
Email: sowaka [at] eachq.org
About the East African Community Secretariat:
The East African Community (EAC) is a regional intergovernmental organisation of seven Partner States, comprising the Republic of Burundi, the Democratic Republic of Congo, the Republic of Kenya, the Republic of Rwanda, the Republic of South Sudan, the Republic of Uganda and the United Republic of Tanzania, with its headquarters in Arusha, Tanzania.
The EAC Secretariat is ISO 9001: 2015 Certified