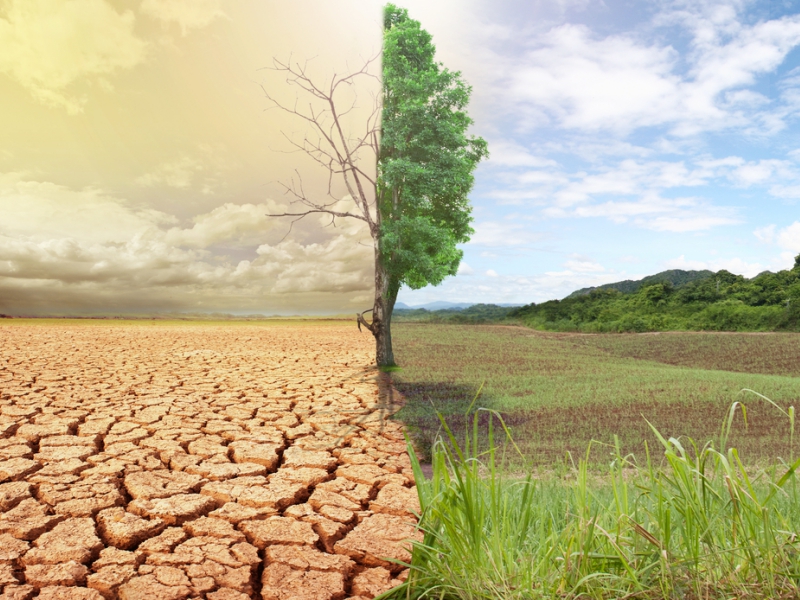 East African Community Secretariat; Bujumbura, Burundi; 03 April 2017:
Climate change, globalization, increased human-animal interactions, anti-microbial resistance and gaps in national healthcare systems are the most likely factors to increase the outbreak of epidemics in East Africa.
Professor Japhet Killewo, of the Muhimbili University of Health and Allied Sciences in the United Republic of Tanzania, said that the world today was changing at an alarming rate with populations living with disease outbreaks, epidemics and pandemics.
Prof. Killewo said that times were also changing with countries increasingly experiencing a rapid increase in natural and man-made disasters.
Prof. Killewo said that countries within the EAC region and other parts of Africa were simply not prepared for the next epidemic.
"When an epidemic strikes, before we know it, people start dying and when the healthcare system attempts to handle the situation, healthcare workers too, start dying, and suddenly there is no one to handle the situation. Healthcare systems become paralyzed," said Prof. Killewo, alluding to the Ebola outbreak which swept across West Africa three years ago.
Prof. Killewo was giving the keynote address themed Preparedness for, and control of Disease Outbreaks, Epidemics and Pandemics, in the Context of Climate Change, Globalization and Gaps in Health Systems during the 6th East African Health and Scientific conference held in Bujumbura, Burundi from 29th – 31st March, 2017.
Prof. Killewo attributed the continent's epidemic unpreparedness to the inability by national surveillance systems that identify disease pathogens and/or track cases of disease to execute their mandates effectively.
"Our health infrastructure is also very poor. During the Ebola outbreak in 2014, fewer people accessed healthcare services because of fear, and more people died from malaria, HIV and TB," said the medic.
However, Prof. Killewo said that all was not lost citing World Health Organisation statistics over the years indicating declining mortality, decreasing mortality of child under five years of age, decreasing cases of malaria and measles not just in Africa but the world as a whole.
Prof. Killewo warned that global warming – an increase in the average atmospheric temperature which is sufficient to cause climate change – was on the rise. He described climate change as a transformation in global or regional climate patterns, attributed largely to the increased levels of atmospheric carbon dioxide produced by the use of fossil fuels.
"Some of the effects of climate change include rising seas, changes in rainfall patterns, drought and flooding, and the more frequent spread of diseases. These diseases include mosquito-borne diseases such as malaria, Dengue fever and encephalitis, and water-borne diseases such as cholera," he said, adding that climate change would increase pressure on food security pushing more people to alternative food sources where they encounter new diseases.
He disclosed were coming up fast due to the rising global population, a surge in animal meat consumption, dramatic increases land use and agriculture, accelerated encroachment on natural habitats for wildlife, increased demand for natural resource.
"All the above conditions collectively conspire to increase the frequency of interactions between people, their domestic animals and wildlife and the opportunities for new diseases to emerge," said Prof. Killewo.
Prof. Killewo said that globalization had resulted in world travel which ensures that nothing was local anymore allowing diseases to spread very fast across borders.
"People, animals and environment have converged and new, deadly disease have emerged."
Prof. Killewo revealed that a new global health paradigm called 'One Health' or 'Eco-Health' had been formulated to promote sectoral collaboration. The paradigm paves the way for preparedness, prevention, detection and response to these diseases.
The university don noted that the world was currently witnessing the 5-8 Emerging Infectious Diseases (EIDs) per year, with number projected to increase to 30 new EIDs by the year 2030.
He warned that common diseases such as malaria, tuberculosis and cholera will no longer be treatable due to anti-microbial resistance (AMR). He said epidemics of these diseases were already occurring at alarming rates but added that AMR could be prevented.
On preparedness to tackle epidemics and EIDs, Prof. Killewo said medical practitioners must use "Risk-Based" Models to Target Surveillance.
"The origins of newly emergent diseases have been found to strongly correlate with specific geographic areas, animal hosts, microbial agents and "high risk" populations."
He said that the geographical distribution or home range of fruit bats corresponds with countries which have experienced Ebola outbreaks.
He described 'high risk' populations as people with high levels of exposure to wild animals such as hunters, butchers, traders and consumers of wild game; settlers and domestic animals near wildlife areas, and; loggers, miners, road builders.
"Using these "risk-based" models we will be better prepared to prevent, detect and respond to these potential epidemics and pandemics."
He disclosed that WHO had developed several guidelines for preparedness of epidemics/pandemics. The WHO guidelines involve four steps: Pre-epidemic preparedness; Alert Phase; Outbreak, Response and Containment Operations, and; Post-epidemic evaluation to help encounter the next wave of epidemic.
"The good news is most emerging pandemic threats are preventable if we can start from the animal world where these viruses may exist even without causing any diseases among them."

- ENDS -
For more information, please contact:
Mr Owora Richard Othieno
Head, Corporate Communications and Public Affairs Department
EAC Secretariat
Arusha, Tanzania
Tel: +255 784 835021
Email: OOthieno [at] eachq.org
About the East African Community Secretariat:
The East African Community (EAC) is a regional intergovernmental organisation of five Partner States, comprising Burundi, Kenya, Rwanda, Tanzania and Uganda, with its headquarters in Arusha, Tanzania.