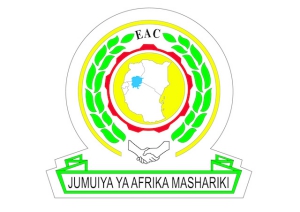 EAST AFRICAN COMMUNITY
Request for Expression of Interest (REOI)
Country: Tanzania
Project: Eastern Africa Regional Statistics Program for Results.
Title of assignment: Statistician - Monetary and Financial Statistics Expert
Client: East African Community (EAC) Secretariat
Project ID: P176371
Duration of assignment: 24 months, renewable
Ref No: TZ-EAC-326529-CS-INDV
The East African Community (hereinafter called "Borrower") has applied for financing from the World Bank (hereinafter called "Grant") toward the cost of Eastern Africa Regional Statistics Program for Results and intends to apply part of the proceeds for consulting services of a Statistician - Monetary and Financial Statistics Expert
The consulting services ("the Services") include:
Coordinate development of regional guidelines/regulations to support harmonisation of Monetary & Financial Statistics and Financial Soundness Indicators (FSI), taking into account the international manuals and guidelines (MFS 2000 and FSI guidelines, 2006) and best practices;
Build capacities of Central Banks, other financial sector regulators and National Statistics Offices in compilation of regionally harmonized statistical data;
Create a mechanism for generation of relevant regional aggregates using harmonized MFS and FSI data;
Create a framework for generating historical data for the regionally harmonized MFS and FSIs data;
Update and maintain a comprehensive monetary surveillance database;
Provide a platform for comprehensive exchange of experiences and sharing the regional capacities among EAC Partner States;
Develop a framework for ensuring compliance to regionally harmonized compilation practices;
Facilitate Partner States to adopt the implementation of the MFS 2000 manual and the relevant guidelines necessary for generation of Financial soundness Indicators following the Basle Committee guidelines;
Develop a comprehensive monetary surveillance database;
Provide technical backstopping to Partner States at various stages of MFS and FSI compilation;
Identify challenges in the harmonization process and suggest options for addressing them; and
Perform any other duties as shall be assigned by the Project Manager
The East African Community now invites eligible Individuals ("Consultants") to indicate their interest in providing the Services. Interested Consultants should provide information demonstrating that they have the required qualifications and relevant experience to perform the Services. The selection criteria are:
Qualifications and experience
A Masters degree in Statistics or Economics or equivalent qualifications from a recognised University/ Institution;
Working experience of not less than 8 years in compiling MFS/FSI, 3 of which must be at senior level; and
Working knowledge in compilation of harmonised MFS and FSI statistics at national or regional level.
Competencies and skills
Communication, presentation, computer, conceptual, numeracy, statistical, analytical, writing, and research skills;
Demonstrated initiative, personal dynamism and self-motivated;
Knowledge in statistics software packages;
A team player, with ability to work in a multi-cultural environment;
Ability to work with minimum supervision; and
Ability to coordinate regional workshops, seminars and conferences in English, the working language of the East African Community.
The attention of interested Consultants is drawn to Section III, paragraph 3.14, 3.16 and 3.17 of the World Bank's Procurement Regulations for IPF Borrowers: Procurement in Investment Project Financing - Goods, Works, Non-Consulting and Consulting Services,November 2020 (Fourth Edition), setting forth the World Bank's policy on conflict of interest.
Consultants will be selected in accordance with the Individual Consultant Selection (ICS) method set out in the Procurement Regulations.
Further information can be obtained at the address below during office hours i.e. 09:00 to 17:00 hours. Interested and qualified Individuals are requested to access the detailed TOR from the EAC website from the following link: https://www.eac.int/opportunities/consultancies
Expressions of interest must be delivered in a written form to the address below (in person, or by mail, or by fax, or by e-mail) by 10th February 2023.
Address:
Secretary General, EAC.
Attention:
Project Manager.
Eastern Africa Regional Statistics Program for Results,
East African Community (EAC) Headquarters,
P.O Box 1096 Arusha, Tanzania.
E-mail: This email address is being protected from spambots. You need JavaScript enabled to view it.; This email address is being protected from spambots. You need JavaScript enabled to view it.
Website: https://www.eac.int and https://eac.opendataforafrica.org