Enhancing peace and security, good governance and joint common foreign policy pursuits in order to promote regional integration and development.
Our Vision:
To be a
Centre of Excellence
that conducts cutting edge research on peace and security, and pursuits that enhances regional integration and development.
Our Mission:
To undertake policy research and capacity building that contributes to the creation of peaceful environment that enhances human security, regional integration and development.
---
Our Programmes
JULIUS K. NYERERE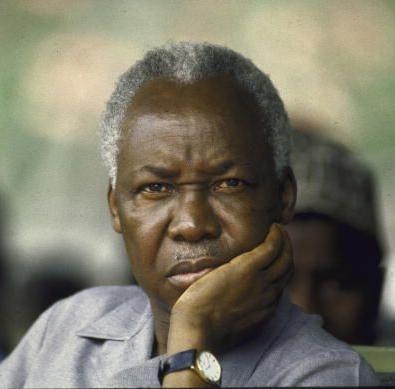 During his political career, Julis Nyerere grew to become one of the most respected and beloved African leaders through his message of peace, unity and liberation for the African people.
He was instrumental in the creation of the Organization of the African Unity (OAU) and acted as the keystone of several liberation movements across the continent as well as the union between Zanzibar and Tanganyika to form the United Republic of Tanzania.
His work continued beyond his retirement, acting as the chair of the Intergovernmental South Centre and in 1996 as the chief mediator in Burundi. He died on October 14, 1999 in London.
NYERERE CENTRE LATEST NEWS

---
VIDEO GALLERY

Julius Nyerere on the East African Federation (1966)

Julius Nyerere - The Fulfillment of Education
PHOTO GALLERY