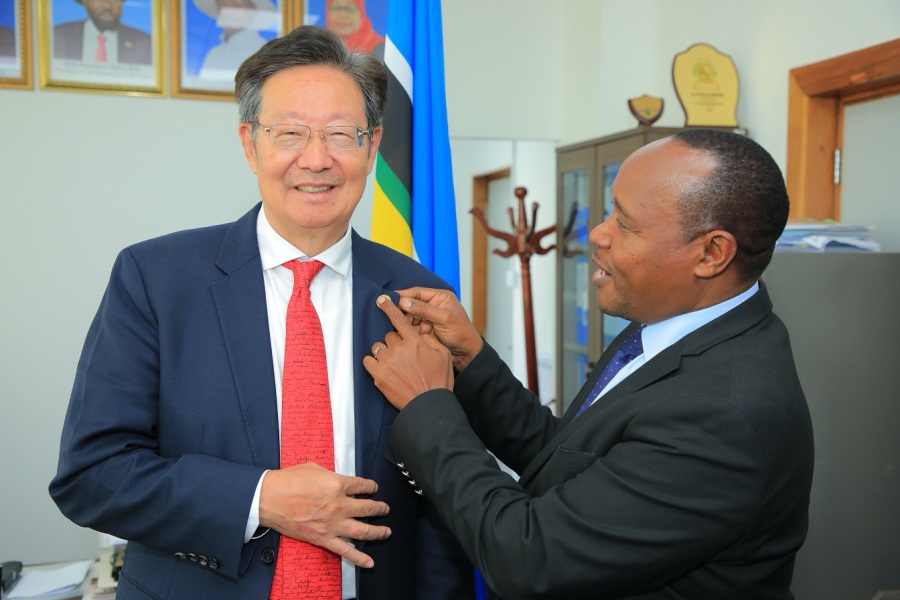 EAC Secretary General and American Chinese CEOs Society President discuss investment opportunities in EAC
East African Community Secretariat, Arusha, Tanzania, 15th August, 2023: The East African Community (EAC) Secretary General, Hon. (Dr.) Peter Mathuki, hosted the President of the American Chinese CEO Society, Mr. Robert Sun, for a discussion on investment opportunities in all EAC Partner States.
The two leaders discussed the EAC's plans to host the Africa and China - US Business Summit in 2024. The Summit is expected to attract over 500 CEOs and investors from China and the United States seeking investment opportunities in the EAC.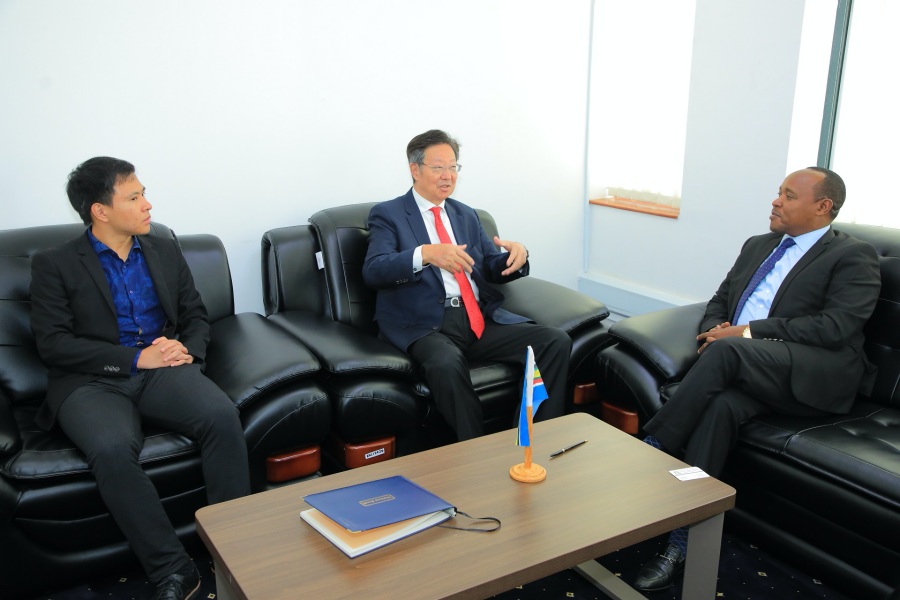 The SG highlighted the EAC's strategic geographical location and its expansive market as major investment attractions.
Dr. Mathuki reaffirmed the EAC's commitment to providing a conducive environment for businesses to operate, adding that the EAC has put in place sufficient legal frameworks that has created a conducive legal environment for investors.
"EAC has a big market with a population of 283.7 million people, a GDP of US$305.3 billion and low cost of doing business. This presents immense opportunities for business and the region is ready for investment," said Dr. Mathuki.
"EAC also has immense natural resources. For example, DRC alone has a total land area of 2.3 million square kilometres, with $24 trillion worth of minerals that are yet to be exploited," added Dr. Mathuki.
Dr. Mathuki presented to the delegation bankable projects ready for investment across all the EAC Partner States.
On his part, Mr. Sun expressed his interest in bringing investors to EAC and said that he was impressed by the region's economic potential.
"A united East Africa, free from trade barriers, will mean business. We are ready to do education and promotion to investors from both China and US, and share the opportunity presented by the EAC market. We are looking at investing our resources in hospitality, agriculture, health, real estate, insurance and many more sectors," said Mr. Sun, adding that US President Joe Biden had made a commitment to invest $50 billion into Africa during his four-year term in office.
The meeting was a positive step towards promoting investment in the EAC. It is expected to lead to increased trade and economic cooperation between EAC, China, and the United States.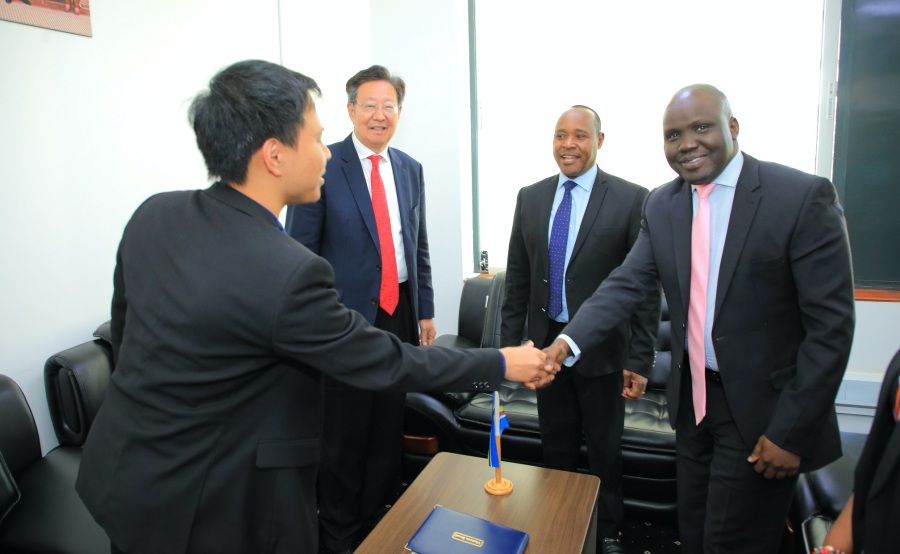 Present at the event were the EAC Deputy Secretary General in charge of Infrastructure, Productive, Social and Political Sector, Hon. Andrea Aguer Ariik Malueth, the CEO of the American Chinese CEOs Society, Mr. Jerry Shang, and the Acting Director Customs and Trade, Ms. Flavia Busingye.
For more information, please contact:
Simon Peter Owaka
Senior Public Relations Officer Corporate Communications and Public Affairs Department EAC Secretariat Arusha, Tanzania Tel: +255 768 552087 Email: This email address is being protected from spambots. You need JavaScript enabled to view it.
About the East African Community Secretariat:
The East African Community (EAC) is a regional intergovernmental organisation of seven Partner States, comprising the Republic of Burundi, the Democratic Republic of Congo, the Republic of Kenya, the Republic of Rwanda, the Republic of South Sudan, the Republic of Uganda and the United Republic of Tanzania, with its headquarters in Arusha, Tanzania.
The EAC Secretariat is ISO 9001: 2015 Certified