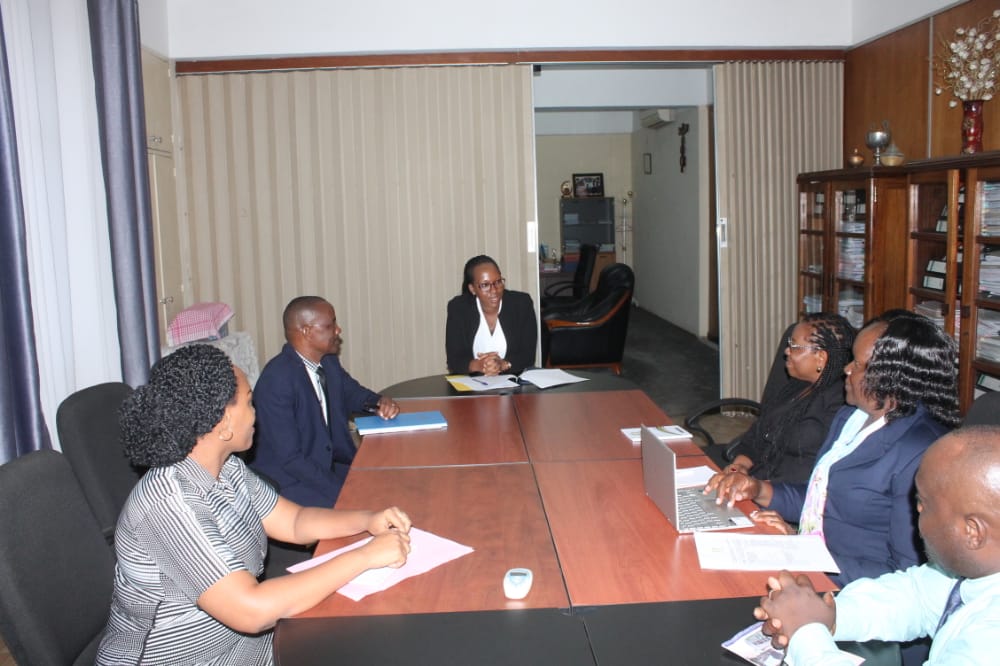 Burundi to set up National Competition Agency to promote competition and consumer welfare
East African Community Headquarters, Arusha, 24th October, 2022: The Republic of Burundi is on verge of setting up a National Competition Agency to encourage competition and enhance consumer welfare in the country.
Burundi's Minister for Trade, Transport, Industry and Tourism, Madame Marie Chantal Nijimbere, made the announcement when she met the Registrar of the East African Community Competition Authority (EACA), Ms. Lilian Mukoronia, in Bujumbura, Burundi.
Madam Nijimbere informed the EACA Registrar that Burundi was currently looking forward to the operationalization of the National Competition law.
On her part, Ms. Mukoronia told the Minister that EACA was committed to assisting Burundi to establish the National Competition Agency, adding that the agency would play a critical role promoting the development of fairness in regional markets and ensure that intra-regional trade is not undermined by anti-competitive arrangements.
The Registrar further assured the Minister of EACA's commitment to mounting national sensitisation and awareness campaigns with the aim of promoting competition and enhancing consumer welfare.
Ms. Mukoronia also met with Burundi's EAC Permanent Secretary, Mr. Severin Mbarubukeye, and briefed him on the need for the EAC Ministry to support the Ministry of Trade, Transport, Industry and Tourism in expediting the establishment of the national competition authority and the operationalization of the EAC Competition Act in Burundi.
The EACA Registrar was in Burundi for a three-day mission to conduct capacity building and technical assistance to facilitate the setting up of the national competition authority.
The Registrar also took the opportunity to create awareness on the importance of competition policy and law enforcement to the senior officials in the Ministry of Trade, Transport, Industry and Tourism as well as the Ministry of the EAC Affairs.
Further, the EACA Registrar highlighted the mandate of the Authority and the role of the National Competition Authorities in promoting and encouraging competition and consumer protection in the Community.
For more information, please contact:
Simon Peter Owaka
Senior Public Relations Officer
Corporate Communications and Public Affairs Department
EAC Secretariat
Arusha, Tanzania
Tel: +255 768 552087
Email: sowaka [at] eachq.org
About the East African Community Secretariat:
The East African Community (EAC) is a regional intergovernmental organisation of seven Partner States, comprising the Republic of Burundi, the Democratic Republic of Congo, the Republic of Kenya, the Republic of Rwanda, the Republic of South Sudan, the Republic of Uganda and the United Republic of Tanzania, with its headquarters in Arusha, Tanzania.
The EAC Secretariat is ISO 9001: 2015 Certified