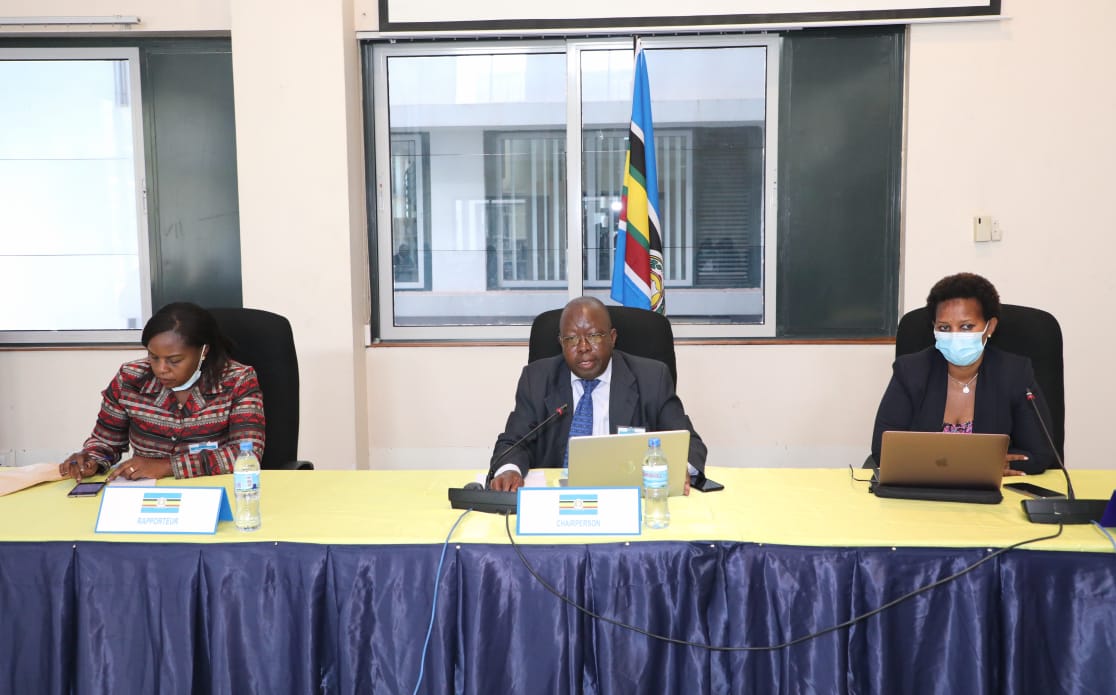 Meeting of the Sectoral Council on Trade, Industry, Finance and Investment underway
East African Community Headquarters, Arusha, Tanzania, 8th November, 2021: A five-day meeting of the Sectoral Council on Trade, Industry, Finance and Investment (SCTIFI) is currently underway via hybrid (physical and virtual) means.
The SCTIFI meeting kicked-off with the Session of Senior Officials that is expected to conclude on Wednesday, 10th November, 2021. Among the items on the agenda of the SCTIFI are the: Status of Implementation of the Previous Decisions of SCTIFI; Report of the Sectoral Committee on Customs; Report of the Sectoral Committee of Trade; and; Report on Competition Matters.
Also on the agenda of the meeting is consideration of Additional Submissions for Duty remission and Stay of Application by the Republic of Rwanda and Republic of Uganda; as well as approve the request to withdraw the Stay of Application by the United Republic of Tanzania.
Addressing Senior Officials during the opening of the meeting, EAC Customs and Trade Director General, Kenneth Bagamuhunda reiterated the critical role of the Sectoral Council in coordinating and reviewing the trade integration agenda. "I take this opportunity to congratulate all Partner States for their commitment in ensuring that activities of the Sectoral Council continued to be implemented even during the pandemic," he noted.
The Director General further noted that January 2021 marked the commencement of trade under the African Continental Free Trade Area (AfCFTA). In this regard he noted that, "Regional Economic Communities are recognised as critical components to the success of the AfCFTA, we should therefore commit to ensuring trade is well facilitated under this continental regime."
Chairing the session, Mark Ogot, Senor Assistant Director, Ministry of East African Community and Regional Development, Republic of Kenya, called on the Senior Officials to deliberate matters and identify areas of convergence in an effort to establish consensus on trade related policy matters for the region. "We are here to review where we are and re-strategize how to meet our objectives, in order to move together for the benefit of the region," he noted.
The Coordination Committee or the Session of Permanent/Principal/Under Secretaries is slated for Thursday, 11th November, 2021 and the Ministers' session on Friday, 12th November, 2021.
For more information, please contact:
Simon Peter Owaka
Senior Public Relations Officer
Corporate Communications and Public Affairs Department
EAC Secretariat
Arusha, Tanzania
Tel: +255 768 552087
Email: sowaka [at] eachq.org
About the East African Community Secretariat:
The East African Community (EAC) is a regional intergovernmental organisation of six Partner States, comprising Burundi, Kenya, Rwanda, South Sudan, Tanzania and Uganda, with its headquarters in Arusha, Tanzania.
The EAC Secretariat is ISO 9001: 2015 Certified