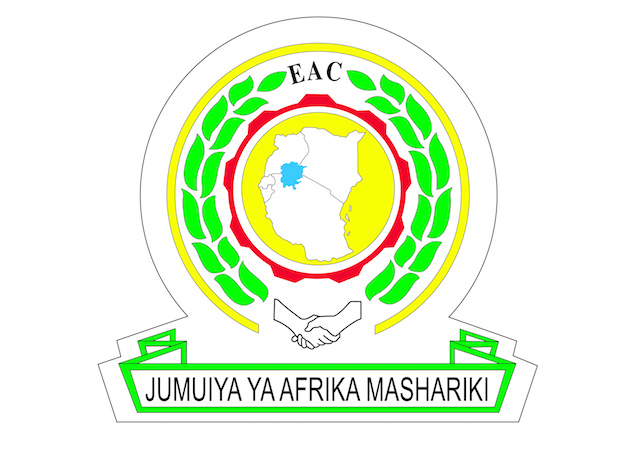 Africa-Turkey Economic and Business Forum key for trade and investment opportunities in Africa
… over 2,000 participants from both public and private sector officials expected to attend
East African Community, Istanbul, Turkey 20th October, 2021: The upcoming 3rd Africa-Turkey Economic and Business Forum that will be held in Istanbul, Turkey from 21st to 22nd October, 2021 will increase the flow of investment and business opportunities between Turkey and Africa.
Speaking ahead of the forum in Istanbul, the EAC Director General-Customs and Trade, Mr. Kenneth Bagamuhunda, said that more than 2,000 from public and private sector players are expected to attend the forum, which is aimed at promoting and increase trade and investment between Africa and Turkey.
"With this objective, the forum will provide a platform for the business people of Turkey and African countries to meet and further develop cooperation in commercial and economic fields. The forum will also pave the way for strengthening of the economies of Turkey and African Countries in the post-pandemic era," said Mr. Bagamuhunda.
Mr. Bagamuhunda disclosed that the 3rd Africa-Turkey Forum will include B2B debates, and panels in which several topics such as AfCFTA and New Market Opportunities, Post-COVID-19 Economic Recovery, Sustainable Health Partnerships, Collaboration between Turkey and Africa on Agriculture and Agro-Industries, Innovation as well as Financing would be discussed.
"In addition, the Ministerial meeting between African Ministers and their Turkish counterparts will be organized within the margins of the forum to discuss the deepening the Turkish-Africa Partnership in the post-pandemic era in the fields of trade, investments, logistics and technology," added Mr. Bagamuhunda.
The Director General said the forum will provide an open space for key public and private sector actors from Turkey and Africa to: discuss and build on their respective experiences, and jointly identify a set of recommendations for scaling up private sector engagement and innovative catalytic Public-Private Partnerships for broad-based, sustainable, inclusive growth and development.
Among dignitaries expected to grace the forum are: Turkish President Recep Tayyip Erdogan; the President of the Democratic Republic of Congo Felix Tshisekedi; Mr. Moussa Faki Mahamat, Chairperson of African Union Commission; Albert Muchanga, AU Commissioner for Economic Development, Trade, Industry and Mining; the Director General of World Trade Organization, Dr. Ngozi Okonjo-Iweala; Ministers from Turkey and African countries, and; Chairpersons of Business Associations.
Notes to Editors:
The 1st Turkey-Africa Economic and Business Forum was held in İstanbul, Turkey from 2nd – 3rd November 2016. Trade and Economy Ministers from 42 African countries, as well as over 2.000 businessmen and officials attended the Forum. The Second Forum was held 10th - 11th October, 2018, in Istanbul, with the "Investment on the Sustainable Future Together" main theme. The event was graced by the Presidents Turkey, Ethiopia, Rwanda, and 26 Ministers from 43 African countries with 2,500 businesspeople in attendance.
For more information, please contact:
Simon Peter Owaka
Senior Public Relations Officer
Corporate Communications and Public Affairs Department
EAC Secretariat
Arusha, Tanzania
Tel: +255 768 552087
Email: sowaka [at] eachq.org
About the East African Community Secretariat:
The East African Community (EAC) is a regional intergovernmental organisation of six Partner States, comprising Burundi, Kenya, Rwanda, South Sudan, Tanzania and Uganda, with its headquarters in Arusha, Tanzania.
The EAC Secretariat is ISO 9001: 2015 Certified