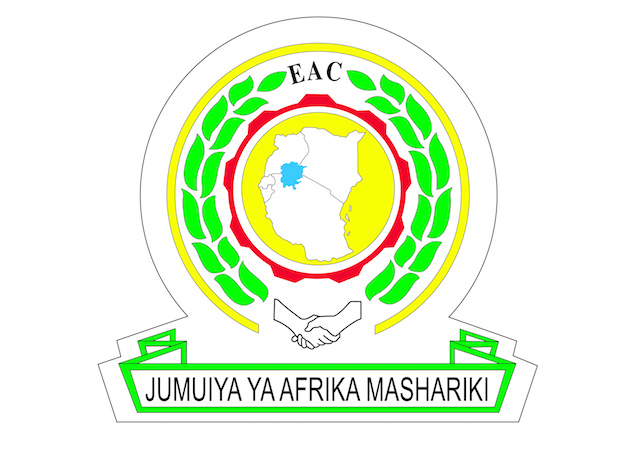 Preparations in high gear for High Level Conference on Trade Integration in the East African Community
East African Community Headquarters, Arusha, Tanzania, 9th September, 2019: Preparations are in high gear for a High Level Conference on Trade Integration in the East African Community scheduled to take place from 25th to 27th September, 2019 at the Radisson Blu Hotel in Nairobi, Kenya.
The high level conference themed, "Enhancing Trade Integration in East African Community" has been organized by the EAC in collaboration with East African Business Council, TradeMark East Africa, the German International Cooperation Agency (GIZ) and the host country Kenya.
The Conference is expected to attract over 300 key players from the East African Region, International & Regional Economic Communities, exhibitors, stakeholders and Government officials drawn from corporate organizations such as telecommunication companies, insurance companies and banks, importers and exporters, national and international transport companies, shipping lines and clearing agents among others.
It also targets International Organizations including the World Customs Organization, World Trade Organization; the World Bank, African Development Bank (AfDB); United Nations Conference on Trade and Development (UNCTAD); International Trade Centre (ITC); United Nations Economic Commission for Africa (UNECA), African Union Commission(AUC); the International Monetary Fund(IMF), Development Partners/Donors, sister regional economic communities as well as the academia, Customs administrations, and other government agencies.
According to the Director General Customs and Trade at the EAC Secretariat, Mr. Kenneth Bagamuhunda, said the regional Steering Committee and its sub-committees are on top of things and over 300 participants are expected to attend, adding that the process for registration is ongoing.
"All Key resource persons and Development Partners have also confirmed their presence," said Mr. Bagamuhunda.
Addressing Steering Committee members, Mr. Bagamuhunda said the Conference was designed to offer an opportunity to assess the progress, discuss challenges and propose the way forward for the fully-fledged Customs Union.
"It also provides a platform to examine the adequacy of the legal, institutional and policy frameworks, the resource and technological capacity as well as collaboration with the private sector in defining the future of the Customs Union as a pivot integration of EAC," he added.
The High Level Conference on Trade Integration will be part of the 20th Anniversary of the East African Community and the 15th Anniversary of implementing the Customs Union.
For more information on participation, registration and other necessary information, please go through the conference website: www.eac.int/tradeconference
-ENDS-
For more information, please contact:
Simon Peter Owaka
Senior Public Relations Officer
Corporate Communications and Public Affairs Department
EAC Secretariat
Arusha, Tanzania
Tel: +255 768 552087
Email: sowaka [at] eachq.org
About the East African Community Secretariat:
The East African Community (EAC) is a regional intergovernmental organisation of six Partner States, comprising Burundi, Kenya, Rwanda, South Sudna, Tanzania and Uganda, with its headquarters in Arusha, Tanzania.
The EAC Secretariat is ISO 9001: 2008 Certified