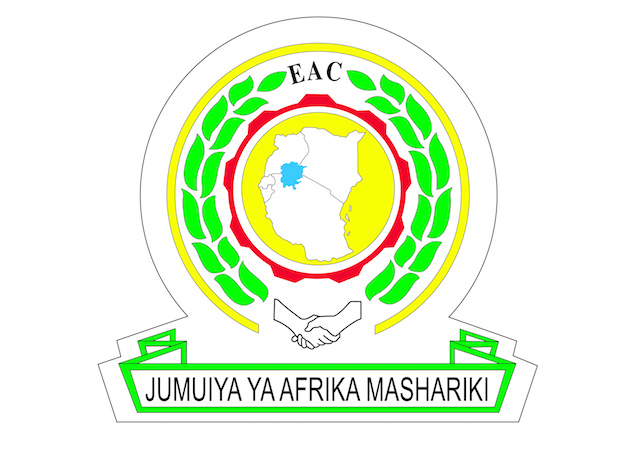 East African Community and Germany agree to continue and deepen longstanding partnership
Germany commits up to 42.9 Million Euros to support EAC
Programmes on regional and social integration aim at advancing previous achievements such as customs union and common market
German delegation stresses EAC's impact in fight against COVID-19
On the 23rd/24th of November, the EAC Secretariat and the Government of the Federal Republic of Germany successfully concluded their Government negotiations on development cooperation at the EAC Secretariat's headquarter in Arusha, Tanzania. In total, Germany committed up to 42.9 Euros for the next two years.
The negotiations were led by the honourable Secretary General of the East African Community Secretariat, H.E. Ambassador Libérat Mfumukeko, and Mr. Marcus von Essen, Head of the East Africa Division at the German Federal Ministry for Economic Cooperation and Development (BMZ). While BMZ participated virtually, due to COVID-19-related travel restrictions, H.E. Regine Hess, Ambassador of Germany to Tanzania and the EAC, joined the negotiations in Arusha.
H.E. Libérat Mfumukeko welcomed the German delegation and expressed his appreciation for their long standing the cooperation with EAC.
"We are cooperating in critical sectors. Our joint programmes really touch the lives of the ordinary East African citizen," said Amb. Mfumukeko.
For the German side, Marcus von Essen commended the EAC for its strong role in the ongoing fight against the COVID-19 pandemic in East Africa. Referring to the EAC-German cooperation in the health sector, he emphasized its preparedness to swiftly react to the pandemic.
"We could build on the foundations that had been laid long before the COVID-19 pandemic struck – testing capacities could be made available quickly and cross-border cooperation created leverage in containing its further spread. Investments in human capital and laboratory equipment will continue in order to keep the regional level of preparedness high," said von Essen.
Mr. von Essen also complimented the EAC and its six Partner States for the economic integration steps already achieved, including the Customs Union and Common Market protocols. Looking forward, he stressed that Germany wanted to continue to stay at the EAC's side and support the Community in harvesting the fruits of these integration steps by further deepening cooperation in the longstanding programmes on regional and social integration.
Both sides agreed to continue and extend their ongoing cooperation. Out of a total of up to 42.9 Million Euros, Germany pledged 30.9 Million Euros for cooperation on trade and economic infrastructure. It was stipulated that the ongoing programmes on economic integration and trade will be continued. Additionally, Germany's assistance to the Lake Victoria Basin Commission will be extended beyond the current support to integrated water resources management, to promote further development of the region around the Lake Victoria and possibly Lake Tanganyika and other water basins.
Germany further pledged an additional 12 Million Euros to improve pandemic preparedness in East Africa. Both sides agreed to expand the ongoing support to pandemic prevention and strengthening of disease monitoring by complementing the current mobile laboratories programme.
With the establishment of a regional network of supranational and specialised reference laboratories, the EAC pandemic preparedness capacities will be taken to the next level and the EAC resilience towards future health challenges will be strengthened.
For more information please contact:
Simon Peter Owaka
Senior Public Relations Officer
Corporate Communications and Public Affairs Department
EAC Secretariat
Arusha, Tanzania
Tel: +255 768 552087
Email: sowaka [at] eachq.org
OR
Emmanuel Edward Mtingwa
Public Relations Officer
Embassy of the Federal Republic of
Germany, Dar es Salaam, Tanzania
Tel: + 255 22 221 23 00
E-Mail: pr-100 [at] dare.diplo.de