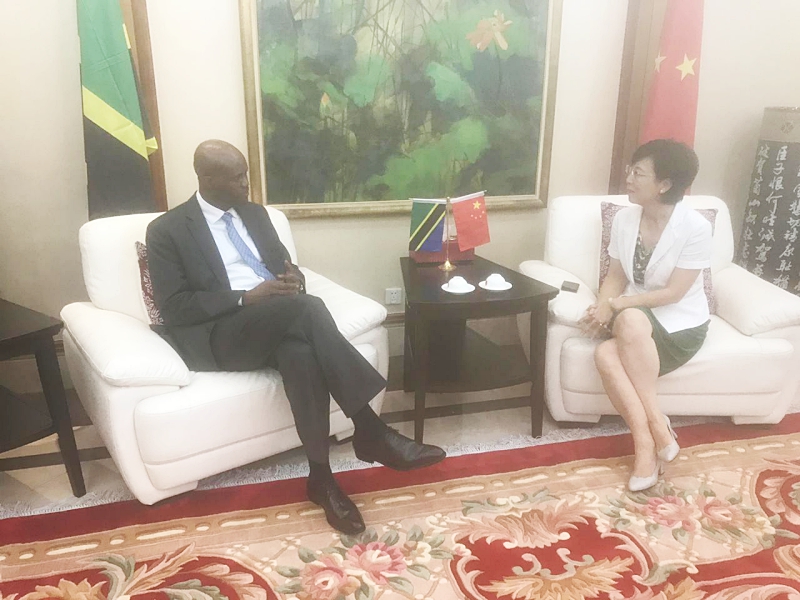 EAC, China Sign Financing Agreement
East African Community Headquarters, Arusha, Tanzania, 22th November, 2018: The Secretary General of the East African Community, Amb. Liberat Mfumukeko and Chinese Ambassador to Tanzania and EAC H.E Wang Ke today signed the grant agreement worth 200,000 USD to support EAC integration process.
Speaking during the signing ceremony the Chinese Ambassador noted the great contribution China is making to the region especially in infrastructure both as an investor and contractor. Ambassador Ke said China is committed to to continue support peace building and good governance process in the region.
The Secretary General on his part thanked the Government of China for the continued support towards EAC integration process.
Amb. Mfumukeko and his counterpart agreed to have a workshop as soon as possible where bankable projects will be presented to China for consideration.
The EAC Secretary General was accompanied by the Deputy Secretary General in charge Political Federation, Mr. Charles Njoroge.
-ENDS-
For more information, please contact:
Mr Owora Richard Othieno
Head, Corporate Communications and Public Affairs Department
EAC Secretariat
Arusha, Tanzania
Tel: +255 784 835021
Email: OOthieno [at] eachq.org
About the East African Community Secretariat:
The East African Community (EAC) is a regional intergovernmental organisation of five Partner States, comprising Burundi, Kenya, Rwanda, Tanzania and Uganda, with its headquarters in Arusha, Tanzania.
The EAC Secretariat is ISO 9001:2008 Certified