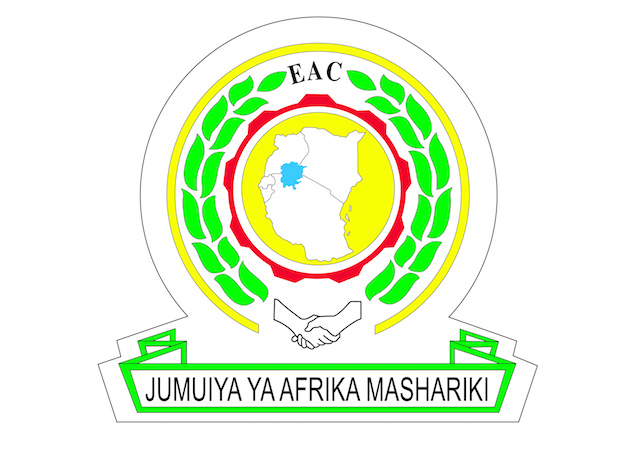 12th Edition of the EAC Military Games underway in Nairobi, Kenya
East African Community Secretariat, Arusha, Tanzania, 12th August, 2019: The 12th Edition of the East African Community Military Games and Cultural Event is currently underway at the Moi International Sports Centre, Kasarani in Nairobi, Kenya.
The event which runs from 11th to 26th August, 2019 has drawn 500 sportsmen and sportswomen from the Defence Forces in all the six EAC Partner States, namely: Burundi, Kenya, Rwanda, South Sudan, Tanzania and Uganda.
The participants will take part in the following sports disciplines: Football (Men); Netball (Women); Volleyball (Women); Basketball (Men), and; Cross-country (Men and Women).
The participating Defence Forces are: Burundi National Defence Force; Kenya Defence Forces; Rwanda Defence Force; South Sudan People's Defence Forces; Tanzania Peoples' Defence Forces, and; Uganda Peoples' Defence Forces.
The Games will be officially opened on Tuesday, 13th August, 2019 by Kenya's Cabinet Secretary for Defence, Amb. Raychelle A. Omamo.
NOTES TO EDITORS:
The EAC Military Games and Culture Event is organised within the EAC Framework for Cooperation in Defence and in accordance with Article 125 of the Treaty and Article 2 of the Protocol on Cooperation in Defence Affairs which include Military Training, Joint Operations, Visits and Exchange of Information.
The Games were initiated and are supposed to take place among EAC Partner States on a rotational basis. The 1st Edition of the event took place in 2005 and was hosted by the Uganda People's Defence Forces in Kampala, Uganda. In that inaugural edition, the Armed Forces from Kenya, Tanzania and Uganda
participated in six disciplines including Football, Handball (Men), netball, Cross-country, Basketball and Boxing.
- ENDS -
For more information, please contact:
Mr Owora Richard Othieno
Head, Corporate Communications and Public Affairs Department
EAC Secretariat
Arusha, Tanzania
Tel: +255 784 835021
Email: OOthieno [at] eachq.org
About the East African Community Secretariat:
The East African Community (EAC) is a regional intergovernmental organisation of six Partner States, comprising Burundi, Kenya, Rwanda, South Sudna, Tanzania and Uganda, with its headquarters in Arusha, Tanzania.
The EAC Secretariat is ISO 9001: 2008 Certified
Tags: Political Federation, Culture & Sports, Peace & Security