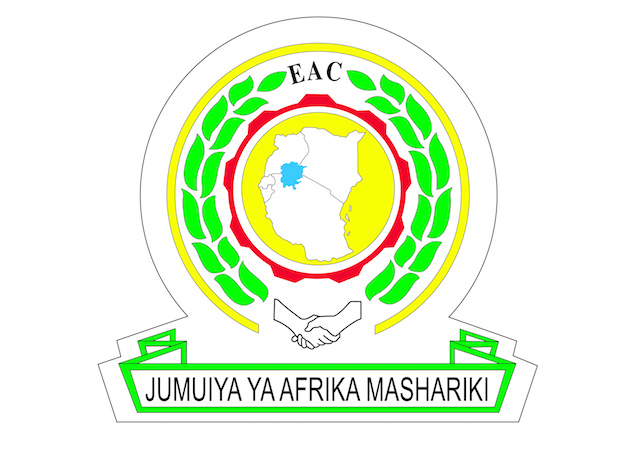 4th Extraordinary Sectoral Council on Transport, Communication and Meteorology held in Arusha
EAC Headquarters, Arusha, Tanzania, 21st November, 2017:
The 4th Extraordinary Sectoral Council on Transport, Communication and Meteorology (TCM) to consider and approve status of implementation of the Directives of the 3rd Heads of State (HoS) Infrastructure Retreat, to update the HoS Priority Infrastructure Projects, and to approve proposed flagship projects was held on 13th – 15th November, 2017 at the EAC Headquarters, Arusha, Tanzania.
Speaking at the opening session, the EAC Deputy Secretary General in charge of Planning and Infrastructure, Eng. Steven Mlote informed the meeting that the implementation of the proposed flagship projects which have high impact on regional integration and social - economic growth of the region required an investment amounting to more than US$ 55 billion.
Eng. Mlote called for joint efforts between all stakeholders including Partner States, co-operating partners and the private sector in order to realize the huge financial investments required for infrastructure development in the bloc.
On his part, the Chair of the Extraordinary Sectoral Council and Uganda's Minister of State for Works and Transport, Hon. Aggrey Bagiire informed the meeting that infrastructure plays an important role in promoting regional integration hence the need to continuously enhance capacities of existing infrastructure to cope with future demands and to meet International standards and requirements.
The Sectoral Council reviewed the key achievements since the 3rd Heads of State Infrastructure Retreat held in November 2014, which include;
Construction of Makebuko – Butaganzwa and Ruygi - Cankuzo roads (Burundi);
Construction of Phase 1 of Standard Gauge Railway from Mombasa to Nairobi (Kenya);
Construction of 2nd Container Terminal – Kipevu West Phase I at Mombasa Port increasing container handling capacity by 550 TEUs.;
Construction of a new single point mooring, one stop centre, expanded gates and improved access roads at the Port of Da es Salaam;
Upgrading of the Ndumbi Port on Lake Nyasa (Tanzania); Construction of Voi- Taveta road (Kenya);
Construction of the road between Simiyu/Mara border and Sirari/Isebania (Tanzania);
Road upgrades in Dar es Salaam; and Construction of 120 KM of 10- inch diameter oil pipeline (i.e. line 6) parallel to existing one from Sinendet to Kisumu (Kenya).
Among the flagship infrastructure projects approved by the 4th Extraordinary Sectoral Council in a bid for intra -EAC bloc development/integration and connection to its neighbouring countries includes;
Construction of a new crude oil pipeline from Hoima (Uganda) to Tanga (Tanzania) (1,443km) plus Hoima Oil Refinery in Uganda;
Construction of Mombasa – Nairobi – Malaba – Jinja Expressway (Kenya and Uganda);
Development of EAC-based Airports and EAC Unified Upper Flight Information Region;
Construction to standard gauge railway of the Dar es Salaam – Isaka – Mwanza and Isaka -Kigali/ Keza –Gitega – Musongati (Tanzania, Rwanda and Burundi);
Construction to standard gauge of Uvinza – Musongati Railway line (Tanzania and Burundi, Construction to standard gauge of the Mombasa – Nairobi – Malaba – Kampala-Kigali line with Malaba – Nimule Juba spur (Kenya, Uganda, Rwanda and South Sudan) Construction of Dar es Salaam to Chalinze Expressway (144km) in Tanzania;
LAPSSET Corridor Development (Kenya, South Sudan and Ethiopia), the Construction of Rusizi Hydro power Project (Burundi, Rwanda and DRC), Construction of Rufiji Hydropower Project at Stiegler's Gorge along the Rufiji River, 2100 MW (Tanzania), and Development of Zanzibar Ports among others.
The meeting also approved "Development of Resilient Infrastructure to Accelerate Industrialization, Support Trade to Foster Socio-Economic Transformation in the EAC'' as the theme of the 4th HoS Infrastructure Retreat.
The meeting recommended to the Council to consider and adopt the proposed new projects and to request the Heads of State to champion the implementation of the proposed flagship projects.
-ENDS-
For more information, please contact:
Mr Owora Richard Othieno
Head, Corporate Communications and Public Affairs Department
EAC Secretariat
Arusha, Tanzania
Tel: +255 784 835021
Email: OOthieno [at] eachq.org
About the East African Community Secretariat:
The East African Community (EAC) is a regional intergovernmental organisation of five Partner States, comprising Burundi, Kenya, Rwanda, Tanzania and Uganda, with its headquarters in Arusha, Tanzania.
The EAC Secretariat is ISO 2008:9001 Certified