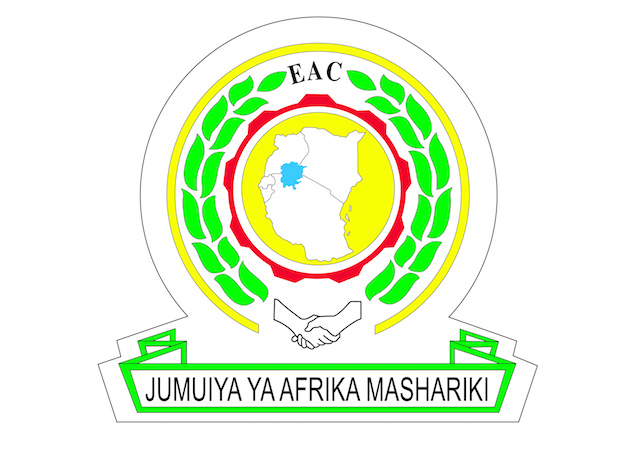 EAC Deputy Secretary General pays courtesy call on Regional Administrative Secretary of Kagera
East African Community (EAC), Kagera, Tanzania, 16th June 2020: The EAC Deputy Secretary General in charge of Planning and Infrastructure, Eng. Steven Mlote paid a courtesy call on the on Regional Administrative Secretary (RAS) of Kagera, Prof Faustine Kamuzora today at the Regional Administrative Secretary Office in Kagera, Tanzania.
The two officials had a lengthy discussion on a number of issues including the on-going infrastructure projects in the Partner States coordinated by the EAC and the importance of Kagera region in the Great Lakes.
Eng. Mlote briefed Prof Kamuzora on the infrastructure projects in the region being undertaken by the EAC including the on-going feasibility study and design of the Masaka – Kyotera - Mutukula/ Mutukula – Kyaka & Bugene – Kasulo – Kumunazi Road Project.
He disclosed to the Regional Administrative Secretary that the role of the regional/multinational road network is to facilitate the development of a more competitive, integrated and liberalized regional road transport market in the East African region.
He informed RAS that the purpose of multinational road network is to develop and implement harmonised road transport policies, laws, regulations and standards for efficient cross border road transport and transit networks, transport and logistics services, systems and procedures in the East African region.
On his part, Prof Kamuzora expressed his appreciation on on-going road projects particularly the Masaka – Kyotera - Mutukula/ Mutukula – Kyaka & Bugene – Kasulo – Kumunazi Road. He said, "the cross border road transport promotes economic development in the region with a focus on affordable and equitable access for all"
The Deputy Secretary General accompanied by Eng. Kamugisha Kazaura, Director of Infrastructure and other Engineers from the Directorate of Infrastructure at the EAC Secretariat, are in Kagera for the next 5-days to review the revised final draft of engineering Design Report for the feasibility studies and detailed engineering design of Masaka – Kyotera - Mutukula/ Mutukula – Kyaka & Bugene – Kasulo – Kumunazi Road from the Consultant, M/S LEA International together with Tanzania Road Agency and Uganda National Road Agency.
Notes to Editors
The Funding Agreement of the Masaka – Kyotera - Mutukula/ Mutukula – Kyaka & Bugene – Kasulo – Kumunazi Road was signed in November 2017 between AfDB and EAC. The consultancy contract was signed in August 2018 with the consultant, M/s LEA international Limited in joint venture with LEA Associates South Asia Pvt. Ltd. with 15-months project duration.
The consultant is now finalizing the final Phase 2 report prior to validation and compliance check by the EAC and road agencies from Uganda and Tanzania. Once validated, the project will require financing.
- ENDS -
For more information, please contact:
Simon Peter Owaka
Senior Public Relations Officer
Corporate Communications and Public Affairs Department
EAC Secretariat
Arusha, Tanzania
Tel: +255 768 552087
Email: sowaka [at] eachq.org
About the East African Community Secretariat:
The East African Community (EAC) is a regional intergovernmental organisation of six Partner States, comprising Burundi, Kenya, Rwanda, South Sudan, Tanzania and Uganda, with its headquarters in Arusha, Tanzania.
The EAC Secretariat is ISO 9001: 2015 Certified