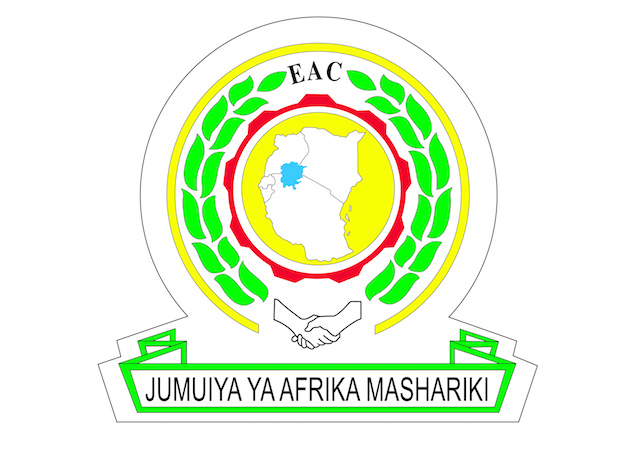 15th Meeting of Sectoral Council on Transport, Communication and Meteorology (TCM) concludes in Arusha
EAC Headquarters, Arusha, Tanzania, 5th July, 2018: The 15th Meeting of the Sectoral Council on Transport, Communications and Meteorology (TCM) was from 25th to 29th June, 2018 at the EAC Headquarters in Arusha, Tanzania.
Speaking at the opening session, the EAC Deputy Secretary General in charge of Planning and Infrastructure, Eng. Steven Mlote, noted the considerable developments that are being registered in the infrastructure subsector in the region including the fast pace in the development of multinational roads, the rapid expansion of airports and national airlines, the on-going development of the Standard Gauge Railway (SGR) on the Northern and Central corridors, the expansion of seaports, as well as the increase in mobile penetration and related mobile services.
"The EAC Heads of State, during the Joint EAC Heads of State Retreat on Infrastructure and Health Financing and Development held on 22nd February 2018, approved 286 projects including 17 flagship projects for championship at the Heads of State Level, whose total investment requirement amounts to US$ 79 billion," stated the Deputy Secretary General.
Eng. Mlote further emphasized that political support and leadership by the Ministers responsible for infrastructure sectors was a critical factor for successful implementation of the identified regional priority projects.
In his remarks, Hon. Bagiire, Minister of State for Works and Transport, Ministry of Works and Transport, Uganda, stressed on the need to make headway on relating to air transport services liberalization and the EAC roaming framework.
The meeting discussed various projects and programmes under the Infrastructure sub-sectors - roads, railway, civil aviation and airports, maritime transport, meteorology and communication.
The meeting agreed on the proposal to develop Phase II of the One Stop Border Posts, as well as the need to fast track the implementation of Vehicle Load Control and One Stop Border Posts Acts. In an effort to further enhance the sub-sector in the region, the meeting also approved the EAC Railway Enhancement Study report and the EAC Postal Strategy.
In attendance were Ministers/Cabinet Secretaries, Permanent and Principal Secretaries and Senior Officials of the EAC Partner States responsible for infrastructure sectors; Civil Aviation Safety and Security Agency (CASSOA); the Lake Victoria Basin Commission (LVBC) and the EAC Secretariat. Also in attendance as observers were representatives from the East African Communications Organizations (EACO); Trademark East Africa (TMEA); Intergovernmental Authority on Development (IGAD); IGAD Climate Prediction and Application Centre (ICPAC); World Meteorological Organisation (WMO) and African Civil Aviation Commission (AFCAC).
-ENDS-
For more information, please contact:
Mr Owora Richard Othieno
Head, Corporate Communications and Public Affairs Department
EAC Secretariat
Arusha, Tanzania
Tel: +255 784 835021
Email: OOthieno [at] eachq.org
About the East African Community Secretariat:
The East African Community (EAC) is a regional intergovernmental organisation of five Partner States, comprising Burundi, Kenya, Rwanda, Tanzania and Uganda, with its headquarters in Arusha, Tanzania.
The EAC Secretariat is ISO 2008:9001 Certified