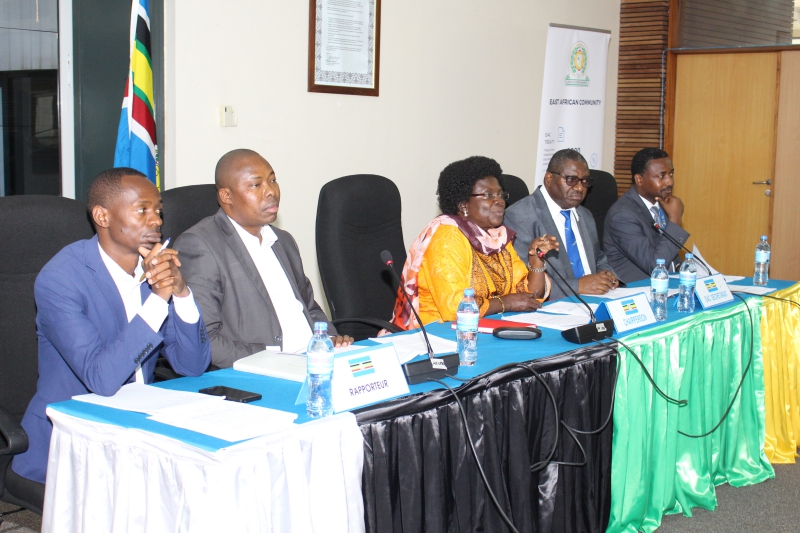 EAC Extra Ordinary Council on Trade, Industry and Investment dedicated to Industrialization and SMEs concludes in Arusha
East African Community Headquarters, Arusha, 14th September, 2018: The Extra Ordinary Sectoral Council on Trade, Industry, Finance and Investment dedicated to Industrialization and Small Medium Enterprises( SCTIFI) concluded at the EAC Headquarters in Arusha, Tanzania at the level of the Permanent /Principal Secretaries.
The extra-ordinary dedicated SCTIFI was convened deliberately to discuss on industrialization matters in the community which has become a major agenda for the EAC Heads of State Summit.
Among the items on the agenda were the consideration of the: EAC Automotive Industry Action Plan and Draft Concept note on the local assembly/ manufacture of affordable vehicles; Establishment of a Regional Automotive Industry Council/Platform of East Africa (AICEA); Concept Note on the manufacture/production of Low Cost Vehicles (Affordable Vehicles) in the Region and Age Limit for imported Used Vehicles.
Speaking at the opening session of the Permanent /Principal Secretaries, the EAC Deputy Secretary General in charge of Planning and Infrastructure, Eng. Steven Mlote, noted that the dedicated session was important step to the prioritization of industrial development in the Community and a demonstration of regional commitment towards industrialization.
He underscored that the decision to convene a dedicated meeting on industrialization is a landmark achievement and a blessing as it signifies the priority the region is giving to industrialization issues, which have assumed prominence in the integration agenda.
Eng. Mlote disclosed to the meeting that the region is making good progress towards implementing the Summit directives on the Automotive; Cotton, Textiles and Apparels; Leather Sector and Pharmaceutical Sectors. The Community has reached a stage of integration where Industrial development and the promotion of manufacturing have become much more important and necessary than ever added, Deputy Secretary General.
The Deputy Secretary General informed the meeting that ordinarily, it would have been more reasonable to propose for a Separate Sectoral Council to deal specifically with industrialization and SMEs sector, however, mindful of the need for rationalization and resource constraints, we proposed the forgoing as a stop gap alternative, stated Eng. Mlote.
-ENDS-
For more information, please contact:
Mr Owora Richard Othieno
Head, Corporate Communications and Public Affairs Department
EAC Secretariat
Arusha, Tanzania
Tel: +255 784 835021
Email: OOthieno [at] eachq.org
About the East African Community Secretariat:
The East African Community (EAC) is a regional intergovernmental organisation of five Partner States, comprising Burundi, Kenya, Rwanda, Tanzania and Uganda, with its headquarters in Arusha, Tanzania.
The EAC Secretariat is ISO 9001:2008 Certified