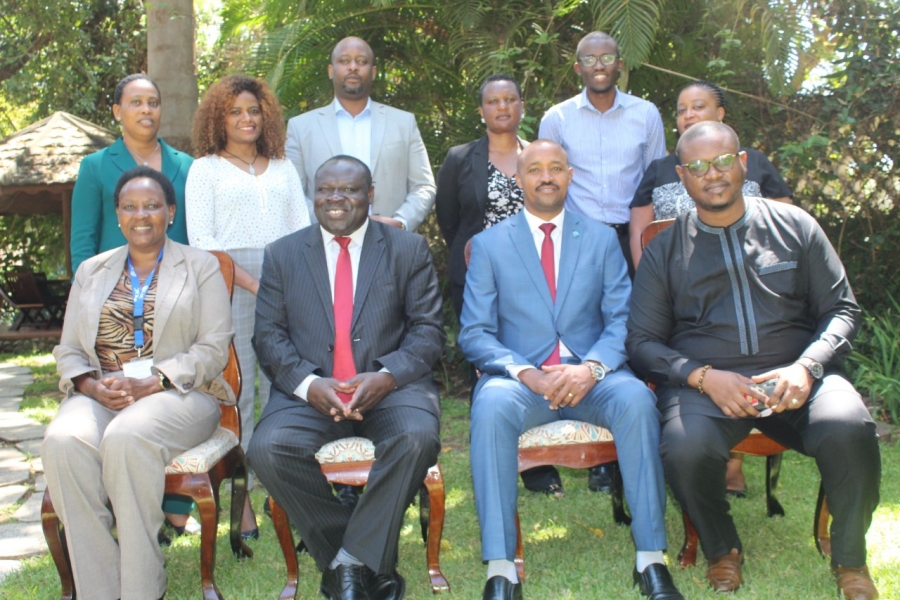 50 Million African Women Speak Project to launch Networking Platform
East African Community Headquarters, Arusha, Tanzania, 4th October, 2019: The EAC convened a 5-day content harmonisation workshop for the three regional economic blocs implementing the 50 Million African Women Speak (50MAWS) project, EAC, EACOWAS and COMESA. The workshop, hosted in Moshi, Tanzania, was convened in preparation for the launch of the 50MAWS Networking Platform planned for November 2019.

Officiating the workshop, EAC Deputy Secretary General in charge of Productive and Social Sectors, Hon. Christophe Bazivamo commended the collaboration between EAC, ECOWAS, and COMESA, and the commitment bby each party in pushing the agenda of women economic empowerment in the continent.
Hon. Bazivamo noted that the implementation of the EAC Customs Union and Common Market Protocols have enhanced trade and investment in the EAC region. "The Community is currently working hard to come up with a single currency for daily transactions within the Community as well as build a super-state under a political federation," he added.
The Deputy Secretary General stated that while many efforts and initiatives where in place to better facilitate women in business, the 50 Million African Women Speak Networking Platform is coming in to complement these efforts.
He called upon the implementing partners of the project to strive to address the needs of women, and men, in business in the continent, by identifying which sectors employ most people in Africa and what their information needs are.
"The agriculture sector contributes an estimated 30% of the national GDP in Africa. More than 80% of the African population is engaged in the agriculture sector, and 55% are women," Hon. Bazivamo noted.
He stated that the EAC region has seen an increase in industries in recent years, and an estimated 80% of these new industries are mainly in agro-processing, agriculture inputs and others along the agriculture value chain.
"Agriculture accounts for 65% of the East African Community intra-regional trade in the form of agriculture products; either outputs or inputs," Hon. Bazivamo stressedThe Deputy Secretary General also called upon EAC, ECOWAC and COMESA to take full advantage of the digital era in facilitating access to commercially viable information.
According to him, there is a need to device strategizes that will pave way for effective utilization of information technologies in promoting innovation, investment and sustainable economic development as the African continent was still lagging behind in the domain of technology.
Attending the workshop were EAC Director of Social Sectors, Ms Mary Makoffu, and members of the EAC, ECOWAS and COMESA project implementation units.
-ENDS-
For more information please contact:
Achel Bayisenge,
Content Manager
50MWS Project
Tel: +255 786726230
Email: This email address is being protected from spambots. You need JavaScript enabled to view it.
About the 50 Million African Women Speak (50MAWS) Networking Platform
The objective of the 50MAWS platform is to contribute to the economic empowerment of women by providing a networking platform that will enable women in business to access information and financial services. Specifically, the platform aims to improve the ability of women entrepreneurs to network and share information as well as to access information on financial and non-financial services.
The EAC Secretariat is ISO 9001:2008 Certified
Tags: 50MAWSP