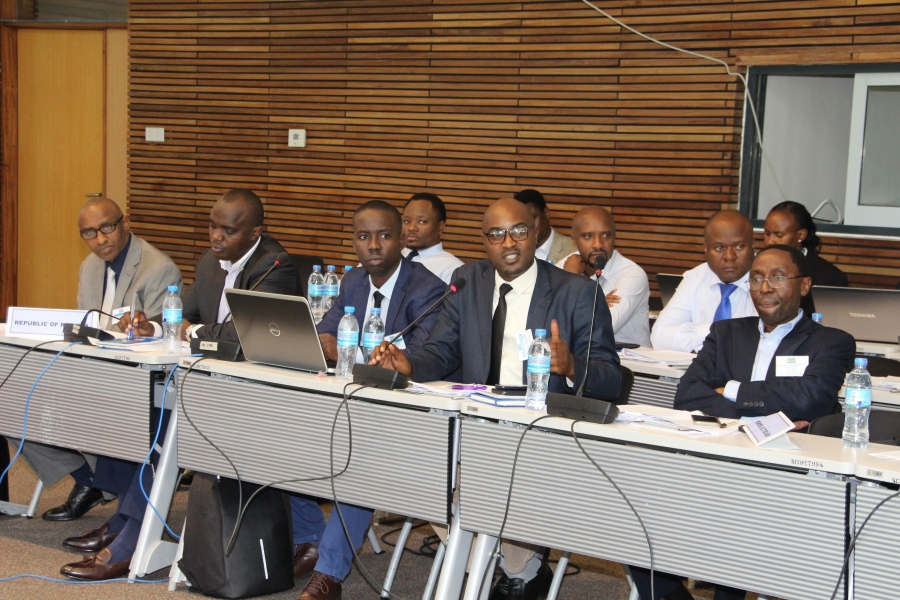 10th Meeting of the EAC Sectoral Council on Finance and Economic Affairs underway in Arusha
East African Community Headquarters, Arusha, 30th April, 2019: The 10th meeting of the East African Community (EAC) Sectoral Council on Finance and Economic Affairs (SCFEA) is currently underway at the EAC Headquarters in Arusha, Tanzania.
The five-day meeting, which started yesterday 29th April, 2019, is being attended by Finance and Economic Affairs experts from the EAC Partner States.
The SCFEA is, among others, considering the status of implementation of previous directives, reports of the Capital Market, Insurance and Pensions Committee, Committee on Fiscal Affairs and the report of the Task Force on development of East African Monetary Union (EAMU) institutions.
The SCFEA meeting kicked off with the Session of Senior Officials, which will run up to 1st May, 2019. This will be followed by the Coordination Committee, which consists of the Permanent/Principal Secretaries on 2nd May, 2019, and the Ministerial Session on 3rd May, 2019.
-ENDS-
For more information, please contact:
Mr Owora Richard Othieno
Head, Corporate Communications and Public Affairs Department
EAC Secretariat
Arusha, Tanzania
Tel: +255 784 835021
Email: OOthieno [at] eachq.org
About the East African Community Secretariat:
The East African Community (EAC) is a regional intergovernmental organisation of five Partner States, comprising Burundi, Kenya, Rwanda, Tanzania and Uganda, with its headquarters in Arusha, Tanzania.
The EAC Secretariat is ISO 9001:2008 Certified