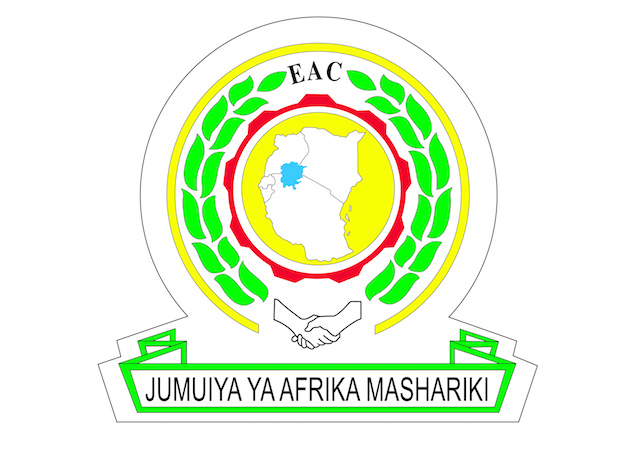 EAC Partner States join forces against eco-threats to the region's estimated US$11 billion annual natural capital
… as pivotal meeting paves way for action plan to protect transboundary ecosystems and economies that impact millions in East Africa
East African Community Headquarters, Arusha, Tanzania, 17th December, 2021: In a strong countermove against environmental and economic threats, officials from the East African Community (EAC) Secretariat and six Partner States gathered from13th to 14th December, 2021 in Dar es Salaam, Tanzania, to reaffirm new strategies involving cross-border cooperation.
The joint effort is in response to a landmark study of four iconic "natural capital" landscapes the countries share.
EAC leaders and policy experts from Burundi, Kenya, Rwanda, South Sudan, Tanzania, and Uganda reviewed findings and recommendations of the first-of-its-kind study, Protecting East Africa's Natural Capital: The Cost of Inaction, an EAC study funded by the United States Agency for International Development (USAID). The wildlife, forests, grasslands, wetlands, and waterways shared by these six Partner States drive a multitude of industries, livelihoods, and habitats.
The 26-months' study calculated the immense economic value of this natural capital - US$11.3 billion annually - and the costly threats that demand urgent, coordinated action. Much of this value lies in healthy ecosystems providing services that governments and the private sector do not have to pay for: a steady flow of water, filtering pollutants, preventing erosion, pollinating crops, and boosting resilience to climate change.
In Dar es Salaam, the EAC's multisectoral expert group concluded the two-day workshop by affirming a Synthesis Report of the full study and adopting a shared, realistic Action Plan, both of which will be advanced for approval by the 10th Meeting of the EAC Sectoral Council on Tourism and Wildlife Management that is scheduled to take place during the first quarter of 2022.
"What we agreed upon during these two days could have an impact for years to come," said Hon. Christophe Bazivamo, the EAC Deputy Secretary General for Productive and Social Sectors.
"The shared vision and teamwork among our Partner States is to be commended, and I look forward to working together as we take action on these critical issues," added Hon. Bazivamo.
The expert group agreed that the Synthesis Report and Action Plan should propose one priority pilot project to be implemented during the next three years in each of the transboundary landscapes. The proposed projects are:
Great East African Plains: Pasture restoration of at least 2,000 hectares to improve on sustainable livestock value chains and increase space for wildlife.
Rweru-Mugesera-Akagera Wetlands: Rehabilitation of the landscapes of about 2,000 hectares.
Albertine Rift Forests: Erosion control and landscape restoration of at least 2,000 hectares through reforestation and terracing.
Northern Savannas: Strengthen pastureland protection of about 2,000 hectares and support at least four alternative livelihood activities for the host communities.
"We support this Action Plan because it's clear that investing in nature-based solutions is the best strategy for protecting the long-term vitality of our region. The natural capital study showed just how high the stakes are. Just as important, it showed how these landscapes need a common strategic approach from all of us who are stakeholders," said Hon. Bazivamo.

The hundreds of stakeholders who contributed to the study – at local/community, national, and regional levels – agreed that while wildlife and habitat differ across the landscapes, overall threats to natural capital are the same: unsustainable land use, over-extraction of resources, and the triple threat of climate, COVID-19, and conflict related to natural resources. The study provides EAC Partner States' policymakers and the private sector with critical data to guide their planning to mitigate these threats. "Governments, businesses, communities and millions of people mutually depend on and impact these ecosystems,. By affirming this Action Plan, we are taking an important step toward protecting all of these interests for future generations," said Jean Baptiste Havugimana, the EAC Director of Productive Sectors. "What we agreed upon during these two days could have an impact for years to come," said Soita Wafuke, Chairman of the EAC's Expert Group. "The shared vision and teamwork among our Partner States is to be commended, and I look forward to working together as we take action on these critical issues." The hundreds of stakeholders who contributed to the study – at local/community, national, and regional levels – agreed that while wildlife and habitat differ across the landscapes, overall threats to natural capital are the same: unsustainable land use, over-extraction of resources, and the triple threat of climate, COVID-19, and conflict related to natural resources. The study provides EAC Partner States' policymakers and the private sector with critical data to guide their planning to mitigate these threats.

For more information, please contact:

Simon Peter Owaka
Senior Public Relations Officer
Corporate Communications and Public Affairs Department
EAC Secretariat
Arusha, Tanzania
Tel: +255 768 552087
Email: sowaka [at] eachq.org

About the East African Community Secretariat:

The East African Community (EAC) is a regional intergovernmental organisation of six Partner States, comprising Burundi, Kenya, Rwanda, South Sudan, Tanzania and Uganda, with its headquarters in Arusha, Tanzania.

The EAC Secretariat is ISO 9001: 2015 Certified