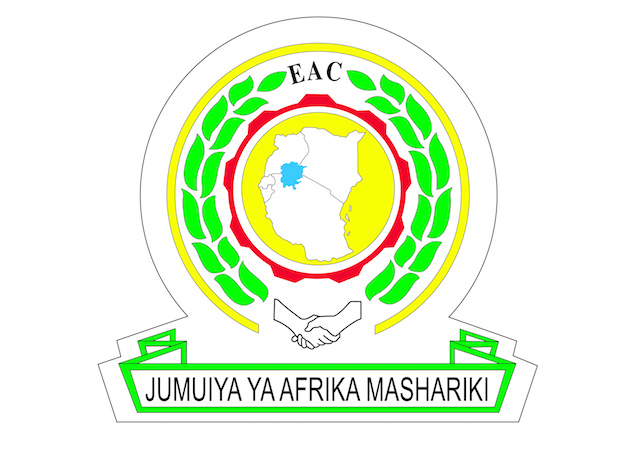 Sectoral Council on Education, Science and Technology commences in Dar es Salaam
East African Community Headquarters, Arusha, Tanzania, 2nd June, 2021: The 16th Meeting of the Sectoral Council on Education, Science and Technology, Culture and Sports (SCESTCS) commenced on 31st May. 2021 in Dar es Salaam, United Republic of Tanzania.
The SCESTCS will consider matters on Education and Training, Culture and Sports and those of the East African Kiswahili Commission (EAKC), Inter- University Council for East Africa (IUCEA) and the East African Science and Technology Commission (EASTECO).
The Session of Senior Officials that started on Monday, 31st May, 2021 ends Wednesday, 2nd June, 2021. The Session of the Permanent/Principal/Under Secretaries or the Coordination Committee is set for Thursday, 3rd June, 2021 and the Ministers' session Friday, 4th June, 2021.
The main issues under the Education Department include the implementation of the EAC Secondary Schools Essay Writing Competition; harmonization of Technical, Vocational, Education and Training (TVET) and a Regional Forum to Consider the impacts of the COVID-19 pandemic on the Education systems of the EAC Partner States.
Under the Department of Culture and Sports, the meeting will consider the development of modalities to implement the Summit Declaration on the adoption of French and Kiswahili as official languages of the Community.
The meeting will also to give a way forward on the implementation of the 5th Edition of JAMAFEST and the 2nd Edition of the EAC Games. Under EAKC, the main agenda include implementation of the Summit declaration of Kiswahili as an official language of the Community, translation of the EAC Treaty into Kiswahili, the proposed amendment to EAKC Protocol and the development of Kiswahili Programmes and Manuals for capacity enhancement in Partner States.
IUCEA has agenda matters including the 50th Anniversary of IUCEA, the scholarship programs, staff mobility programs, the Centres of Excellence, Common Fees Structure model and regional accreditation of programs of EAC higher education institutions.
The agenda items from under EASTECO, the matters for discussion include the Regional Policy for Intellectual Property, Regional Bio-economy Strategy, and the Regional Policy for Science, Technology and Innovation, and proposed amendments to EASTECO Protocol.
For more information, please contact:
Simon Peter Owaka
Senior Public Relations Officer
Corporate Communications and Public Affairs Department
EAC Secretariat
Arusha, Tanzania
Tel: +255 768 552087
Email: sowaka [at] eachq.org
About the East African Community Secretariat:
The East African Community (EAC) is a regional intergovernmental organisation of six Partner States, comprising Burundi, Kenya, Rwanda, South Sudan, Tanzania and Uganda, with its headquarters in Arusha, Tanzania.
The EAC Secretariat is ISO 9001: 2015 Certified
The EACREW will also include school competitions, sports and traditional events organised by the local communities.
The EACREW will be facilitated by the support from USAID/KEA Office through Collaborative Conservation and Management of Natural Capital Programme in the EAC.