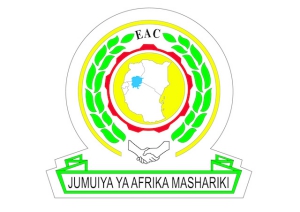 EAST AFRICAN COMMUNITY
PRESS STATEMENT

CONCERN OVER THE DETERIORATING SECURITY SITUATION IN NORTH KIVU AND NEGATIVE PROPAGANDA AGAINST THE EACRF
East African Community Headquarters, Arusha, Tanzania, 12th October, 2023: The East African Community (EAC) is deeply concerned by the increasing hostilities perpetrated by Armed Groups in the East African Community Regional Force (EACRF) Joint Operations Area in North Kivu in Eastern Democratic Republic of Congo (DRC).
These hostilities have tragically resulted in the loss of lives, injuries and displacement of civilians. Such actions stand in stark contrast to the envisioned peaceful resolution of the conflict through the EAC-Led Nairobi Process. It is imperative to emphasise that the forces from the Republics of Burundi, Kenya, South Sudan and Uganda, who are currently deployed in the region, have strictly adhered to the code of conduct and established procedures outlined in the Status of Forces Agreement and international laws. These regulations include the Protection of Civilians, a principle that is of paramount importance.
Furthermore, the operations conducted by EACRF are meticulously guided by its mandate and strategic guidance given from time to time by the Summit of EAC Heads of State. The deployed troops are unwavering in their commitment to upholding International Humanitarian Law and the Law of Armed Conflict, ensuring the protection all civilians affected by the conflict.
We are deeply concerned with the unfounded allegations and negative propaganda labelled against the EACRF Contingents, which imply collaboration with Armed groups. Such allegations aim to negate the hard work and gains made by our EAC Regional Force, who are making all efforts to restore Peace and Security in eastern DRC. The EACRF is dedicated to working closely with the Government of the DRC and other stakeholders with a focus on facilitating the opening of Main Supply Routes (MSRs), enabling the safe return of Internally Displaced Persons (IDPs) to their homes and enhancing the overall protection of civilians.
In view of the above, we call upon all parties involved in the conflict to respect the ceasefire and exercise restraint as directed by the Summit of Heads of State. I wish to reassure the people of eastern DRC and other stakeholders that the EACRF is committed to fostering peace, stability and security in North Kivu and require support of the entire region.
We therefore urge the International Community to continue supporting the EAC endeavours in pursuing a peaceful resolution to this devastating conflict. Together, we can facilitate the creation of a secure and tranquil living environment for the people of Eastern DRC.
Hon. (Dr.) Peter Mutuku Mathuki
Secretary General