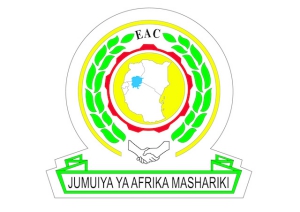 EAST AFRICAN COMMUNITY
OFFICE OF THE SECRETARY GENERAL
03 SEPTEBER, 2023

THE EAST AFRICAN COMMUNITY SECRETARY GENERAL'S STATEMENT ON LOSS OF LIVES AMIDST UNREST IN GOMA, DEMOCRATIC REPUBLIC OF CONGO ON 30 AUGUST 2023
The East African Community (EAC) Secretary General has learnt with deep sorrow the deaths of civilians in Goma town, eastern Democratic Republic of Congo (DRC) following protests on Wednesday 30 August 2023. The protests that had initially been outlawed by the local authorities resulted to civilian and security personnel fatalities, several injuries and destruction of property.
The Secretary General on behalf of the East African Community expresses deepest condolences to the families, friends and population of DRC who have lost their loved ones and wishes for the quick recovery to those admitted in various hospitals. The EAC Secretary General urges the Government of the Democratic Republic of Congo (DRC) to conduct an independent investigation on the matter.
The EAC Secretariat acknowledges the multidimensional and complex environment within North Kivu and Goma town in particular, that may have led to the unfortunate incident. Indeed, insecurity due to Armed Groups activities within North Kivu has led to loss of lives and displacement of civilians into camps and thus, resulting in agitations for expeditious resolution.
The East African Community through the EAC Regional Force (EACRF) is working closely with the Government of the Democratic Republic of Congo to restore peace and security in Eastern DRC and ensure civilians are protected. The EAC maintains commitment to support the Congolese people and the Government of DRC in ensuring peace and stability returns in Eastern DRC.
EAC Secretariat
ARUSHA, TANZANIA