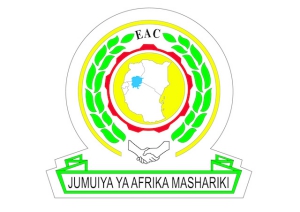 EAST AFRICAN COMMUNITY
PRESS STATEMENT
IMPLEMENTATION OF THE SUMMIT DIRECTIVES ON AN IMMEDIATE CEASEFIRE AND WITHDRAWAL TIMELINES FOR ALL ARMED GROUPS IN EASTERN DRC
East African Community Headquarters, Arusha, Tanzania, 17th February, 2023: The EAC Heads of State held the 20th Extra-Ordinary Summit in Bujumbura, Burundi on 4th February, 2023, to evaluate the security situation in Eastern Democratic Republic of Congo (DRC). The Summit received the security situation update from the Facilitator of the EAC-Led Nairobi Process and the Force Commander of the EAC Regional Force.
After extensive deliberations, the Heads of State directed an immediate ceasefire by all parties and the withdrawal of all Armed Groups from the areas that they currently occupy. The Summit was also categorical that the implementation of the immediate ceasefire and withdrawal by armed groups be complemented by dialogue.
Following the Heads of State Directives, the Meeting of the EAC Chiefs of Defence Forces/Staffs (CDF/CDS) was convened on 9th February, 2023 in Nairobi, Kenya, to plan the implementation of the Heads of State Directives.
During the deliberation on the ceasefire and withdrawal by the armed groups, the EAC Partner States' Chiefs of Defence Forces decided that the EAC Monitoring and Verification Mechanism (EAC-MVM) be constituted and deployed by the EAC Secretariat by 28th February, 2023, with membership from all EAC Partner States.
I welcome the decision by the Chiefs of Defence Forces of deploying the EAC-MVM to monitor and verify the ceasefire and withdrawal by all Armed Groups.
Over the last 72 hours, the EAC Secretariat has worked with officials from EAC Partner States and other stakeholders across the region to speed up the deployment of the EAC-MVM, which will play a central role to bring hostilities to an end.
The EAC Secretariat's support for the restoration of peace and stability in Eastern DRC is unwavering.
I urge all parties to the conflict to immediately implement the ceasefire directive, observe the new 30 days withdrawal timelines starting from 28th February, 2023 and join the political process as directed by the 20th Extra-Ordinary Summit of the EAC Heads of State.
Hon (Dr.) Peter Mutuku Mathuki
EAC Secretary General