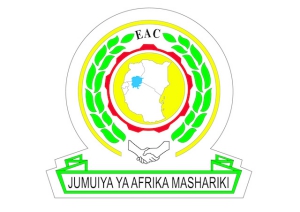 EAST AFRICAN COMMUNITY
PRESS STATEMENT
EAC SECRETARY GENERAL CONDEMNS CHURCH BOMB ATTACK IN NORTH KIVU, EASTERN DRC

East African Community Headquarters, Arusha, Tanzania, 16th January 2023: The East African Community (EAC) Secretary General, Hon (Dr.) Peter Mathuki condemns in the strongest terms the horrific attack on worshippers at a church in Kasindi Town, North Kivu, Democratic Republic of Congo (DRC), that resulted in the deaths and injuries of scores of worshippers, on Sunday, 15th January, 2022.
The Secretary General strongly condemns this cowardly and heinous crime and extends his sincere condolences to the families of the victims, the people and the Government of the Democratic Republic of Congo, while wishing a speedy recovery to the injured.
Dr. Mathuki conveys the EAC's solidarity with President Fèlix Tshisekedi, the Government, and the people of DRC, at this difficult time.
The EAC is committed to the restoration of peace in Eastern DRC and extends its full support in the pursuit of a sustainable solution to the protracted security situation.
The EAC continues to call on all parties to establish an immediate ceasefire, respect international law, and ensure the safety and security of civilians, in order to enable a peaceful solution to the ongoing conflict.
The EAC Secretary General restates the call by EAC Heads of State for all local armed groups in Eastern DRC to embrace consultations, lay down their arms, and join the political process. Further, he reiterates the full respect for the territorial integrity of the Democratic Republic of Congo and restates the commitment to the utilization of existing regional and global frameworks to address conflict.
The EAC Secretary General reiterates the appeal by EAC Heads of State to the international community to redouble its efforts to ensure robust international support to DRC in the quest for peace in Eastern DRC.