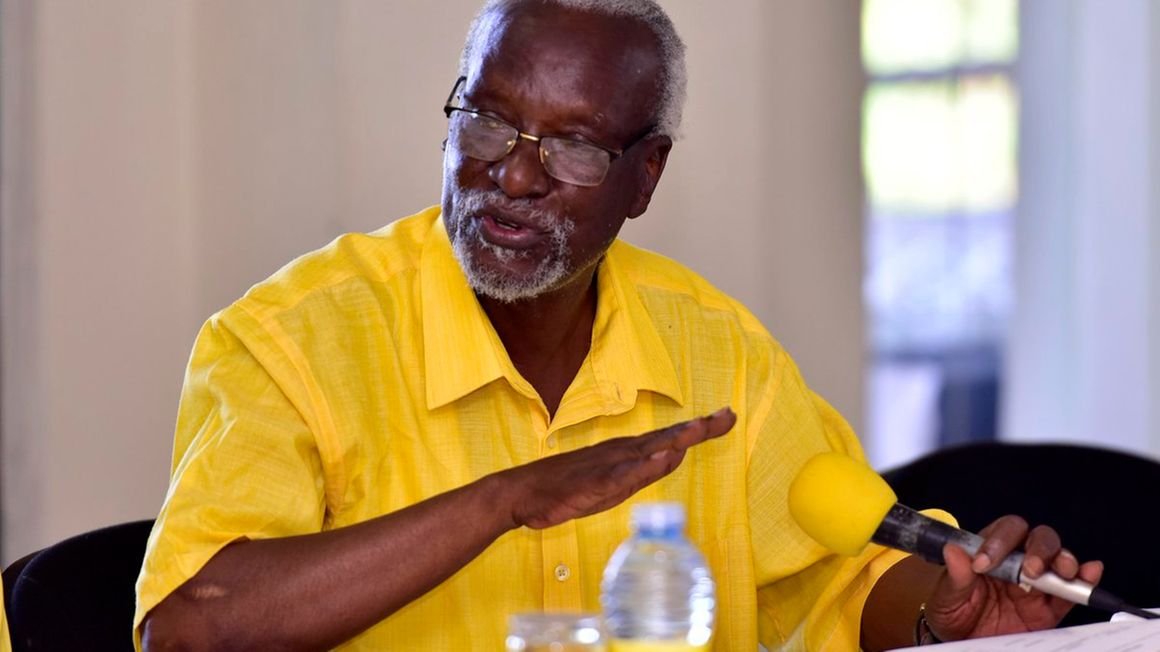 EAC SECRETARY GENERAL SENDS CONDOLENCE MESSAGE TO PRESIDENT MUSEVENI ON THE DEMISE OF, DR. ALI KIRUNDA KIVEJINJA, UGANDA'S 2ND DPM
East African Community Headquarters, Arusha, Tanzania, 21st December, 2020: The East African Community Secretary General, Amb. Liberat Mfumukeko, has sent a condolence message to Ugandan President Yoweri Museveni, following the demise of the country's 2nd Deputy Prime Minister, and at one time Minister for EAC Affairs, Hon. Dr. Ali Kirunda Kivejinja.
In his message, the Secretary General disclosed that Dr. Kivejinja's last function at the EAC Headquarters in Arusha, Tanzania was to preside over the regional celebrations to commemorate the Community's 20th Anniversary on 30th November, 2019.
"The EAC Affairs Minister joined students, Arusha residents as well as Staff of the EAC Organs and Institutions in a procession through the streets of Arusha before making a keynote address on the Community's two decades of existence, and its achievements and challenges," said the Secretary General.
"Dr. Kivejinja was a dedicated Pan-Africanist and champion of regional integration in East Africa and beyond. In the two years that he served as the Chairperson of the EAC Council of Ministers, Dr. Kivejinja handled Community matters with passion and dedication," said Amb. Mfumukeko, adding that the DPM was meticulous in his duties and had an eye for detail.
"With the passing on of Dr. Kivejinja, the Community has lost a mentor, adviser and intellectual who provided guidance and advice whenever called upon to do so," he said.
Hon. Dr. Kivejinja passed on at the Mulago National Referral Hospital in Kampala, Uganda on Saturday, 19th December, 2020.
"On behalf of the EAC and on my own behalf, I convey my heartfelt condolences to your Excellency, and through you to: the family, relatives and friends of the Hon. Dr. Kivejinja; the Government, and; the people of Uganda," said Amb. Mfumukeko.
For more information please contact:

Simon Peter Owaka
Senior Public Relations Officer
Corporate Communications and Public Affairs Department
EAC Secretariat
Arusha, Tanzania
Tel: +255 768 552087
Email: sowaka [at] eachq.org
About the East African Community Secretariat:
The East African Community (EAC) is a regional intergovernmental organisation of six Partner States, comprising Burundi, Kenya, Rwanda, South Sudan, Tanzania and Uganda, with its headquarters in Arusha, Tanzania.