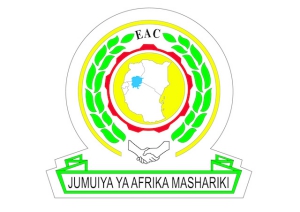 EAST AFRICAN COMMUNITY
OFFICE OF THE SECRETARY GENERAL
Date: 15th May, 2020
H. E. President Pierre Nkurunziza
President of the Republic of Burundi
Bujumbura, BURUNDI
Your Excellency,
RE: CONDOLENCE MESSAGE ON THE DEATH OF MR. AMOS GERSON NDIMURWANKO, FIRST COUNSELLOR AND HEAD OF BURUNDI LIAISON OFFICE ARUSHA, TANZANIA
The East African Community has received with sadness the shocking news of the demise of Mr. Amos Gerson Ndimurwanko, First Counsellor and Head of the Burundi Liaison Office in Arusha, Tanzania, which occurred on 13th May, 2020.
On behalf of the EAC and on my own behalf, I convey my heartfelt condolences to your Excellency, and through you to: the family, relatives and friends of the Late Amos Ndimurwanko; the Government, and; the people of Burundi.
Amos Ndimurwanko was a dedicated East African who firmly believed in regional integration. He was a commited, active and spirited indiviual who represented Burundi in EAC forums including those involving the crafting of regional policy and initiatives.
He will be remembered fondly by all of us who got the opportunity to know, interact and work with him.
The entire EAC and I share with the family of the Late Amos Ndimurwanko, and the Government and people of Burundi, the feelings of great loss at this time of grief.
MAY THE ALMIGHTY GOD REST HIS SOUL IN ETERNAL PEACE
Amb. Libérat Mfumukeko
Secretary General