Condolence message on the death of more than 1,000 people from Coronavirus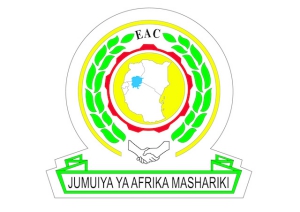 EAST AFRICAN COMMUNITY
OFFICE OF THE SECRETARY GENERAL
Date: 17th February, 2020

H. E. Wang KE
Ambassador Extraordinarily and Plenipotentiary
Embassy of the Peoples Republic of China
No. 2 Kajificheni Close, Toure Drive
P. O. Box 1649
DAR ES SALAAM, TANZANIA
Your Excellency,
RE: CONDOLENCE MESSAGE ON THE DEATH OF MORE THAN 1,000 PEOPLE FROM CORONAVIRUS
The East African Community has noted with grief and shock the death of more than 1,000 people from the outbreak of the Coronavirus so far.
The Coronavirus poses a threat to the well-being of the entire human race, which is all the more reason the world should come together to combat the disease.
On behalf of the EAC and on my own behalf, I convey my heartfelt condolences to your Excellency, and through you to: the bereaved families, relatives and friends of those of who have passed on; the Government, and; the People's Republic of China.
We join the people of China in mourning those who have succumbed to the coronavirus. We also wish quick recovery to those who have been infected and are undergoing treatment.
The entire EAC and I share with the families of the departed, and the Government and people of China, the feelings of great loss at this time of grief.
It is our prayer that the World Health Organization, Governments, medical research institutions, universities and other stakeholders will work overdrive to innovate some means to contain the spread of this virus.
MAY THE ALMIGHTY GOD REST THE SOULS OF THE DEPARTED IN ETERNAL PEACE
Amb. Libérat Mfumukeko
Secretary General