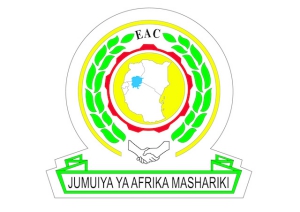 EAST AFRICAN COMMUNITY
OFFICE OF THE SECRETARY GENERAL
Date: 04th February, 2019
H.E. President John Pombe Joseph Magufuli
President of the United Republic of Tanzania
DAR ES SALAAM, TANZANIA
Your Excellency,
CONDOLENCE MESSAGE ON THE DEATH OF 20 PEOPLE IN A STAMPEDE AT A CHURCH SERVICE IN MOSHI
The East African Community has received with great sorrow and pain the shocking news of the death of 20 people following a stampede during a church service in Moshi, Tanzania on Sunday, 2nd February, 2020.
On behalf of the EAC and on my own behalf, I convey my heartfelt condolences to your Excellency, and through you to: the bereaved families, relatives and friends of those who perished in the incident; the Government, and; the people of Tanzania.
The Community further wishes quick recovery to those who sustained injuries in the incident.
The entire EAC and I share with the bereaved families, and the Government and people of the United Republic of Tanzania, feelings of great loss at this time of deep sorrow.
MAY THE ALMIGHTY GOD REST THE SOULS OF THE DEPARTED IN ETERNAL PEACE!
Amb. Libérat Mfumukeko
Secretary General