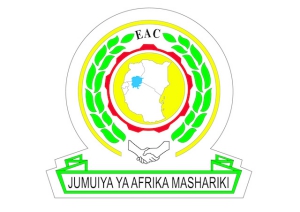 EAST AFRICAN COMMUNITY
OFFICE OF THE SECRETARY GENERAL
Date: 04th February, 2019
H.E. President Uhuru Muigai Kenyatta
President of the Republic of Kenya
State House
NAIROBI, KENYA
Your Excellency,
RE: CONDOLENCE MESSAGE ON THE DEATH OF RETIRED PRESIDENT DANIEL TOROITICH ARAP MOI
The East African Community has received with shock and sadness the news of the demise of retired President Daniel Toroitich arap Moi, the 2nd President of the Republic of Kenya and a Founding Father of the EAC, in the wee hours of Tuesday, 04th February, 2020.
On behalf of the EAC and on my own behalf, I convey my heartfelt condolences to your Excellency, and through you to: the family, relatives and friends of the retired President; the Government, and; the people of Kenya.
President Moi, alongside retired Tanzanian President Ali Hassan Mwinyi and President Yoweri Museveni of Uganda, signed the Treaty for East African Cooperation in Kampala on 30th November, 1993, which established the Tripartite Commission for Cooperation, the precursor to the EAC.
President Moi was also a signatory to the Treaty for the Establishment of the EAC on 30th November, 1999 alongside President Benjamin Willliam Mkapa (Tanzania) and President Museveni (Uganda).
President Moi was a dedicated Pan-Africanist who believed African countries should unite and cooperate for the benefit of their peoples, thus his untiring support for the African Union and various regional economic communities including COMESA, IGAD and EAC. He will especially be remembered for his role as a peace-maker and mediator in countries under conflict at the time including Uganda, South Sudan, Zaire (now the Democratic Republic of Congo) and Somalia.
In Kenya, in addition to having fought for the country's independence, one of the retired President's greatest achievements was the expansion of education right from primary school all the way to university level. Through the fundraising spirit, Moi helped build many primary and secondary schools in addition to introducing the school milk feeding programme all of which increased primary school enrolment.
The entire EAC and I share with President Moi's family, and the Government and people of Kenya, the feelings of great loss at this time of deep sorrow.
In honour of the departed Founding Father of the Community, I direct that the EAC Flag and all flags at EAC Organs and Institutions be flown at half-mast from today until the day of burial of the late President.
MAY THE ALMIGHTY GOD REST THE SOUL OF THE DEPARTED PRESIDENT IN PEACE
Amb. Libérat Mfumukeko
Secretary General