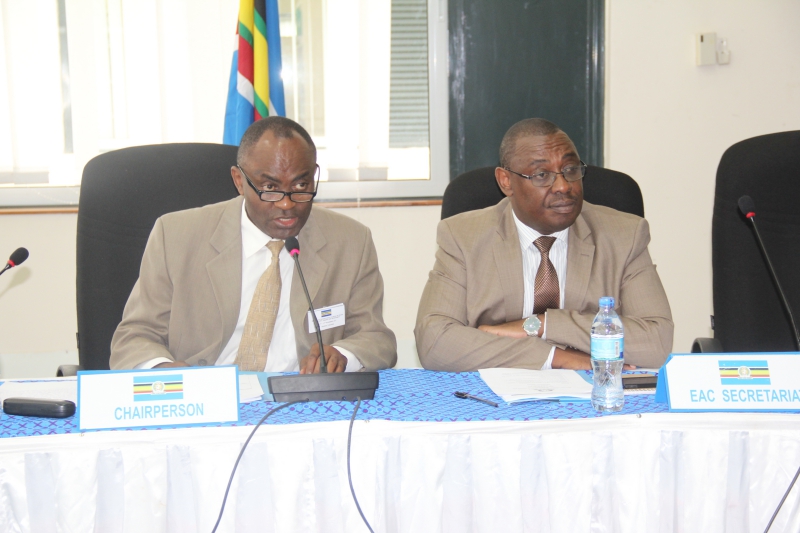 EAC Sectoral Council on Trade, Industry, Finance and Investment Starts in Arusha
East African Community Headquarters, Arusha, 13th November, 2017:
The EAC Sectoral Council on Trade, Industry, Finance and Investment (SCTIFI) kicked off at the EAC Headquarters in Arusha, Tanzania today.
The SCTIFI meeting, which will run from 13th November to 17 November, 2017, has drawn participants from all EAC Partner States namely: Burundi, Kenya, Rwanda, South Sudan, Tanzania and Uganda.
The five-day meeting, which began with the Session of Senior Officials, will also include the Session of the Coordination Committee (comprising Permanent/Principal/Under Secretaries) and culminate with the Session of Ministers.
High on the agenda of the meeting are the consideration of Progress Reports on; status of the implementation of previous decision; update on the EAC-EU-EPA; AGOA Out of Cycle Review; Sectoral Committee on Investment and the Committee on Customs.
The meeting will also consider: implementation of the EAC Common Market Scorecard recommendations; Committee on Industry and small and medium enterprises sector and Withdrawal of Stay of Application on Crude Palm Oil (CPO) and use of Common External Tariff ( CET).
Speaking during the official opening session on behalf of the EAC Secretary General, Amb Liberat Mfumukeko, the Director General -Customs and Trade, Mr Kenneth Bagamuhunda said SCTIFI is one of the crucial and critical organ which sets directions and momentum of the integration agenda in the sector.
Mr. Bagamuhunda expressed the EAC Secretariat's commitment to work together with Partner States to spur efforts towards strengthening the regional integration agenda.
-ENDS-
For more information, please contact:
Mr Owora Richard Othieno
Head, Corporate Communications and Public Affairs Department
EAC Secretariat
Arusha, Tanzania
Tel: +255 784 835021
Email: OOthieno [at] eachq.org
About the East African Community Secretariat:
The East African Community (EAC) is a regional intergovernmental organisation of five Partner States, comprising Burundi, Kenya, Rwanda, Tanzania and Uganda, with its headquarters in Arusha, Tanzania.
The EAC Secretariat is ISO 2008:9001 Certified