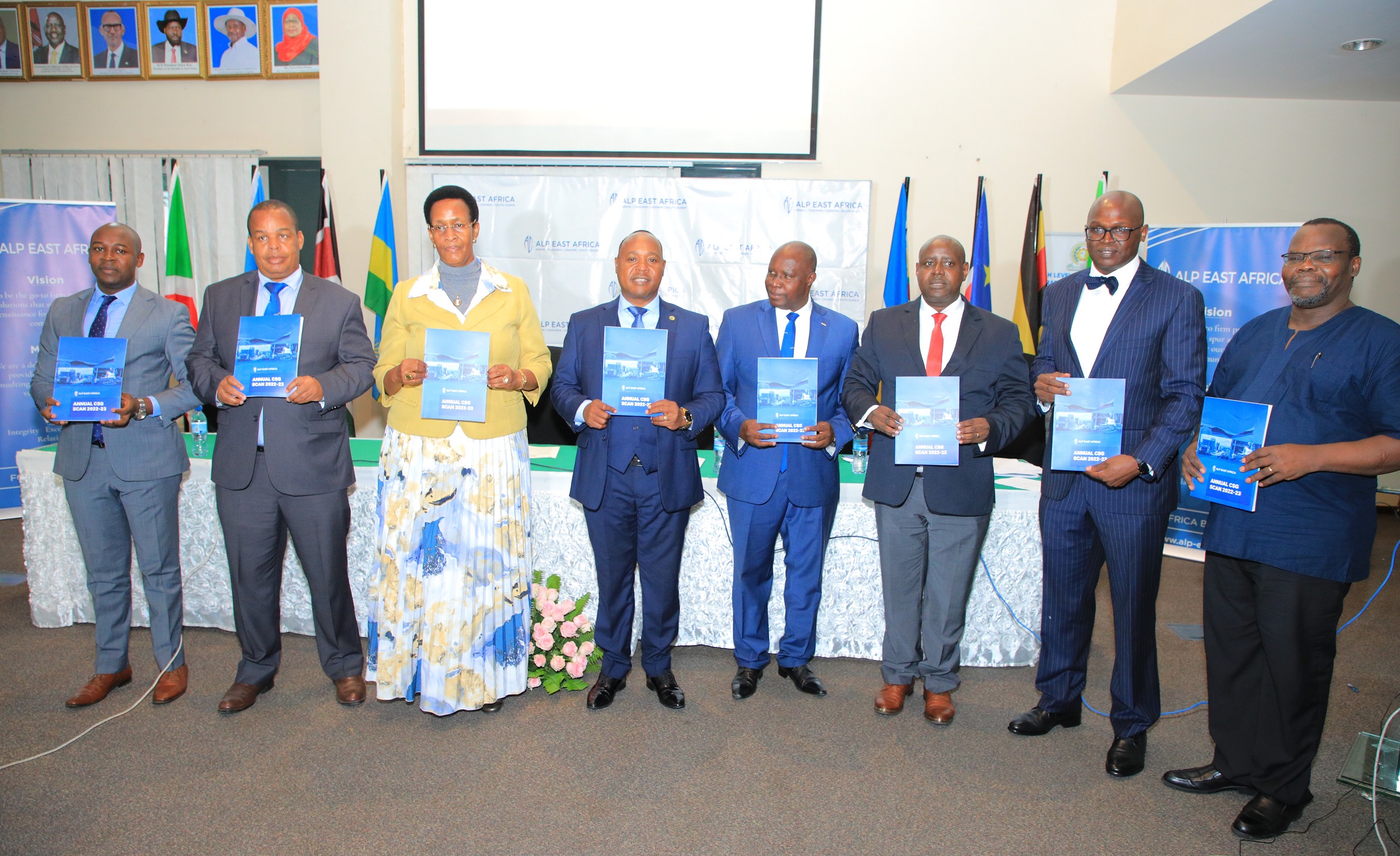 EAC Partner States' commitments key to implementation of Common Market Protocol
East African Community Headquarters, Arusha, Tanzania, 16th May, 2023: East African Community (EAC) Partner States' commitments to the free movement of capital, services and goods is the bedrock of trade integration in East Africa, EAC Secretary General, Hon. (Dr.) Peter Mathuki, has said.
Dr. Mathuki said that the commitment of Partner States was especially critical in the removal of tariff and non-tariff barriers and the harmonisation of standards.
Dr. Mathuki said trade integration was crucial particularly now that the Community is on a trajectory of expansion with the admission last year of the Democratic Republic of Congo even as the Federal Republic of Somalia awaits her turn to join the bloc.
The Secretary General said that the Community was looking towards not just a borderless East Africa but a borderless continent to spur intra-regional and intra-continental trade as is happening in Europe and other parts of the world.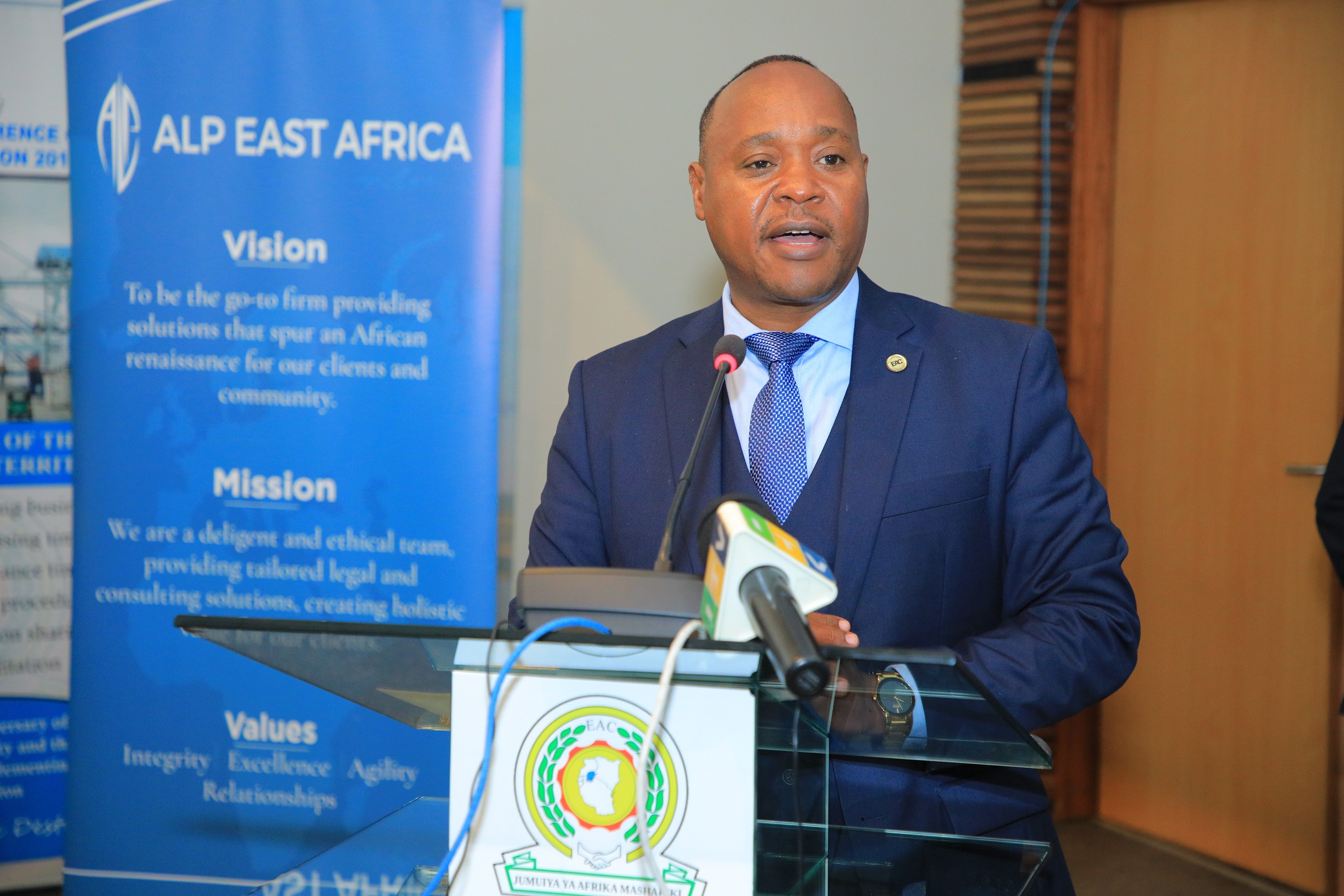 Dr. Mathuki was speaking at the EAC Headquarters in Arusha, Tanzania when he launched the ALP East Africa Annual 2022/2023 EAC Common Market Capital, Services and Goods (CSG) Scan. ALP is a Ugandan law firm that conducts annual scans on the status of implementation of the EAC Common Market Protocol.
"The CSG speaks to three of the at least five to six freedoms under the EAC Common Market Protocol signed in 2009, that is, the free movement of capital, free movement of services and free movement of goods," said Dr. Mathuki.
"The 2022/2023 CSG scan provides a quick review of regulatory measures adopted by five (5) Partner States during a 15 months period of January – December 2022 and January – March 2023 that impact on the listed Partner States' commitments in respect of free movement of capital, services and goods under the EAC Common Market Protocol," added Dr. Mathuki.
The ALP study found, among other things, that under the free movement of capital, Partner States had made an effort to leverage regulatory measures in the capital and financial markets as a means of encouraging foreign (and importantly, regional) direct investment.
Partner States also sought to introduce new and innovative capital and money market products, for instance, Kenya – digital credit products and financial derivatives that greatly offer transactional flexibility, and Uganda – prescribed securities instruments in commercial paper (as short-term debt instruments), depository receipts (to facilitate trading in shares in foreign companies, and Electronic Financial transactions (stocks, currencies, futures and commodities, mainly gold.
Further, a significant part of the regulatory measures underscore deliberate efforts to create an enabling and conducive legal and policy environment for digital economy and innovation systems. The digital and innovation measures create regulatory environments that should foster and spur news investment, new services and new ideas for economic growth.
However, in spite of the positive steps in the regulatory measures under the free movement of capital, there remain restrictions in the form of, among other things: residence and establishment requirements; onerous bureaucracy in procedures on licensing and documentation requirements, often tied to stringent prudential oversight by central banks, and; Anti-Money Laundering and Counter-Terrorism Financing and beneficial ownership requirements that investors must meet in investing in securities and financial markets.
On the free movement of services, the study found that the regulatory measures by the Partner States depict the commitment to liberalise trade in services while seeking to use national legal frameworks – primarily tax and related legislation – to regulate services sectors.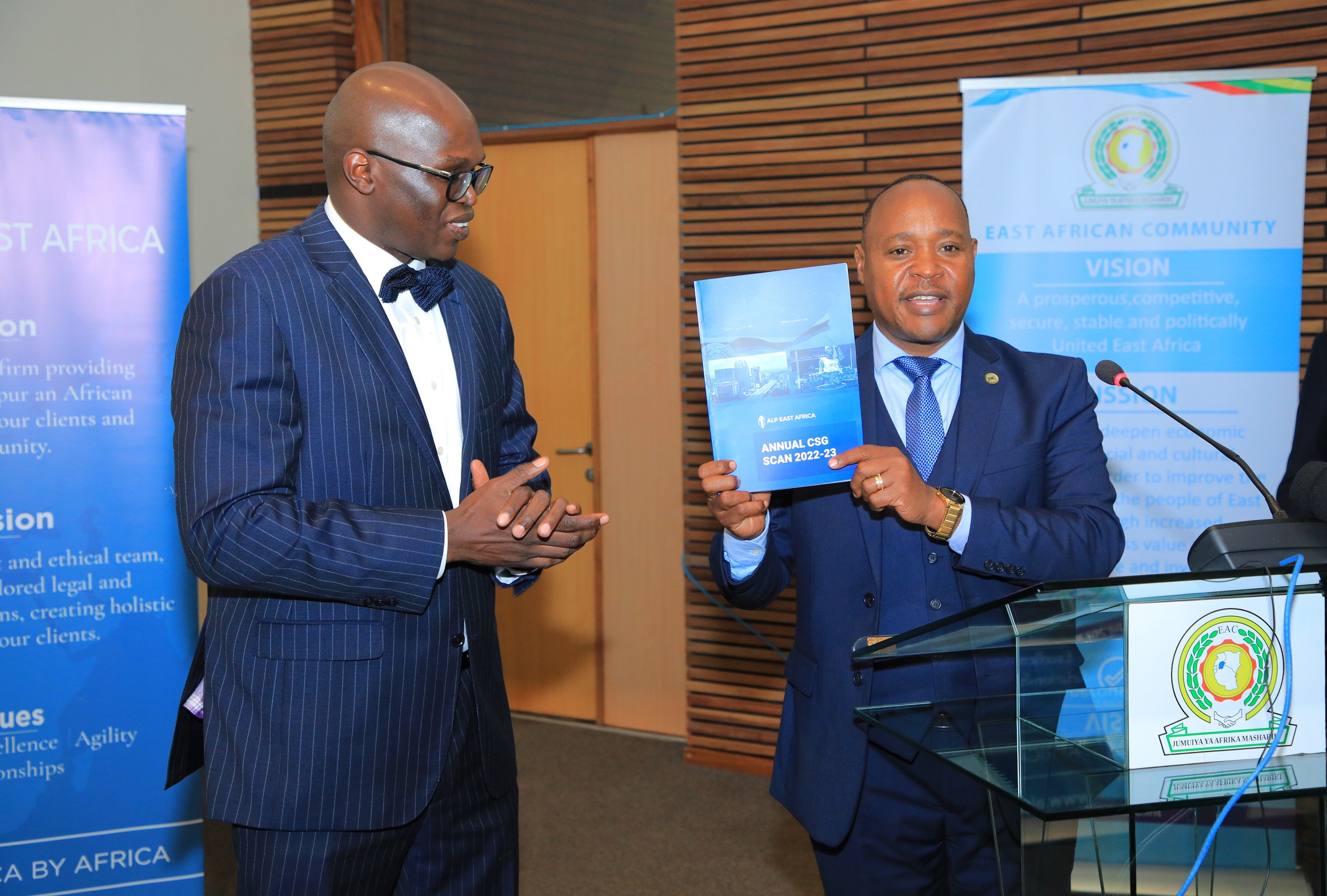 The study further found that the digital marketplace measures create new options for tax registration and payment, involving online forms and online payments, even as the traditional approaches of a physical tax representative remain.
Under the free movement of goods, the study finds that the regulatory measures adopted by particular Partner States are aimed at fostering free trade in goods.
Also, the approaches to tariff barriers to free movement of goods has been a mixed bag, with Uganda giving equal treatment to supplies of educational materials from EAC Partner States and their classification as zero-rated supplies for VAT purposes. Uganda is also giving exemption to goods from EAC Partner States with valid product certification permit and notified products certification mark, from Pre-shipment Verification of Conformity.
The study finds that Kenya had imposed a restriction on the export of Ugandan poultry products by imposing a 25% excise duty on the products.
South Sudan on her part had increased the exchange rate conversion of US dollars to South Sudan pounds through circulars and, subsequently, the finance law, with the effect of doubling rates of customs and related duties.
Also present at the launch were the Judge President of the East African Court of Justice (EACJ), Justice Nestor Kayobera, EACJ Principal Judge, Justice Yohanne Masara, the Counsel to the Community, Dr. Anthony Kafumbe, the Executive Director of the East African Business Council, Mr. John Bosco Kalisa, and the CEO of ALP Advocates, Mr. Francis Gimara.
For more information, please contact:
Simon Peter Owaka
Senior Public Relations Officer
Corporate Communications and Public Affairs Department
EAC Secretariat
Arusha, Tanzania
Tel: +255 768 552087
Email: sowaka [at] eachq.org
About the East African Community Secretariat:
The East African Community (EAC) is a regional intergovernmental organisation of seven Partner States, comprising the Republic of Burundi, the Democratic Republic of Congo, the Republic of Kenya, the Republic of Rwanda, the Republic of South Sudan, the Republic of Uganda and the United Republic of Tanzania, with its headquarters in Arusha, Tanzania.
The EAC Secretariat is ISO 9001: 2015 Certified