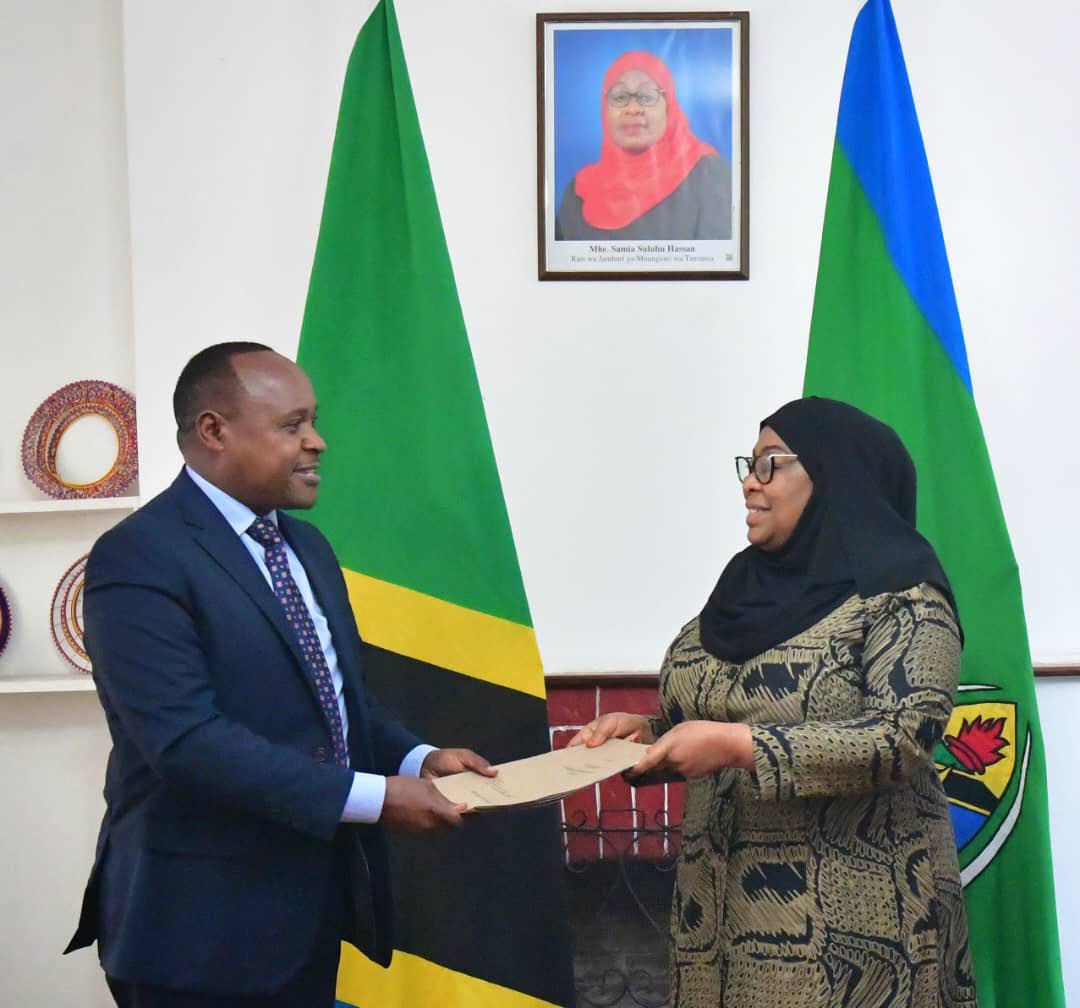 Tanzania's President hands over a Title Deed on 125 acres of land in Arusha to the East African Community
East African Community Headquarters, Arusha, Tanzania, 5th March, 2023: The President of the United Republic of Tanzania, H.E. Samia Suluhu Hassan officially handed over the Title Deed of 125 Acres of land, to the EAC Secretary General, Hon. (Dr.) Peter Mathuki.
The land donated is located in Kisongo, Arusha and will be utilised in the Community's development and expansion drive.
Dr. Mathuki, who held talks with the President in the State House, in Arusha, appreciated the President for her continued commitment to supporting the EAC.
"As intra-EAC trade grew to hit the $10 billion mark, Tanzania's trade with the region remained resilient during the Covid-19 Pandemic (2019 – 2020) almost doubling in value (181%) from 2019 to 2022 and that's thanks to your leadership," he said.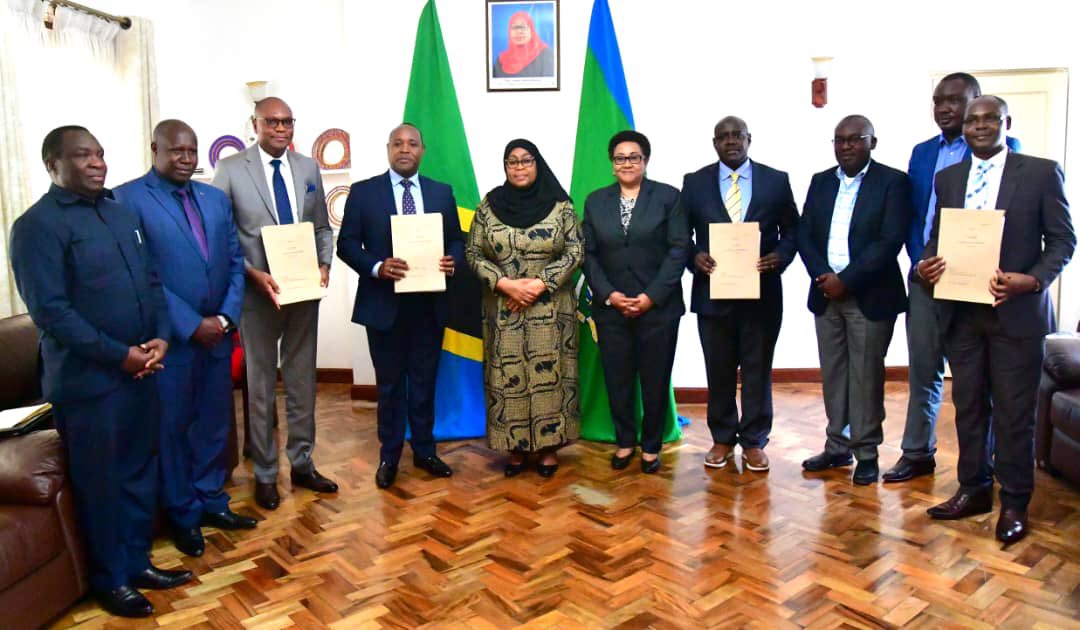 Tanzania's key exports to the region include; gas, cosmetics, cement, bricks, tiles, juices, cooking oil, and rice. The nation's key imports from the EAC partners included pharmaceuticals products, soaps, plastic items and other consumer goods. Burundi's main EAC trading partner was Tanzania and imports mainly consisted of chemical fertilisers, cement and textile articles.
The Secretary General also held talks with the President on the state of the regional integration, current trade and infrastructure projects and activities, regional peace and security as well as Community staff welfare.
Over the past five years, the United Republic of Tanzania has made strides in ratifying Protocols and Agreements related to trade including; the African Continental Free Trade Area; EAC Protocol on Sanitary and Phytosanitary (SPS) Measures and the Protocol to operationalize the extended jurisdiction of the East African Court of Justice.
The EAC Secretary General highlighted to the President some of the outstanding ratifications set to drive integration such as; Article 24 (2) of the Protocol on the Establishment of the EAC Customs Union and COMESA-EAC-SADC Tripartite Free Trade Area.
Further, Dr.Mathuki appreciated the Head of State for steering bilateral engagements to resolve persistent Non-Tariff Barriers (NTBs) that continue to affect the EAC intra-regional trade negatively and implored on interventions, particularly in unilateral trade measures that impede Intra-EAC trade.
For more information, please contact:
Simon Peter Owaka
Senior Public Relations Officer
Corporate Communications and Public Affairs Department
EAC Secretariat
Arusha, Tanzania
Tel: +255 768 552087
Email: sowaka [at] eachq.org
About the East African Community Secretariat:
The East African Community (EAC) is a regional intergovernmental organisation of seven Partner States, comprising the Republic of Burundi, the Democratic Republic of Congo, the Republic of Kenya, the Republic of Rwanda, the Republic of South Sudan, the Republic of Uganda and the United Republic of Tanzania, with its headquarters in Arusha, Tanzania.
The EAC Secretariat is ISO 9001: 2015 Certified