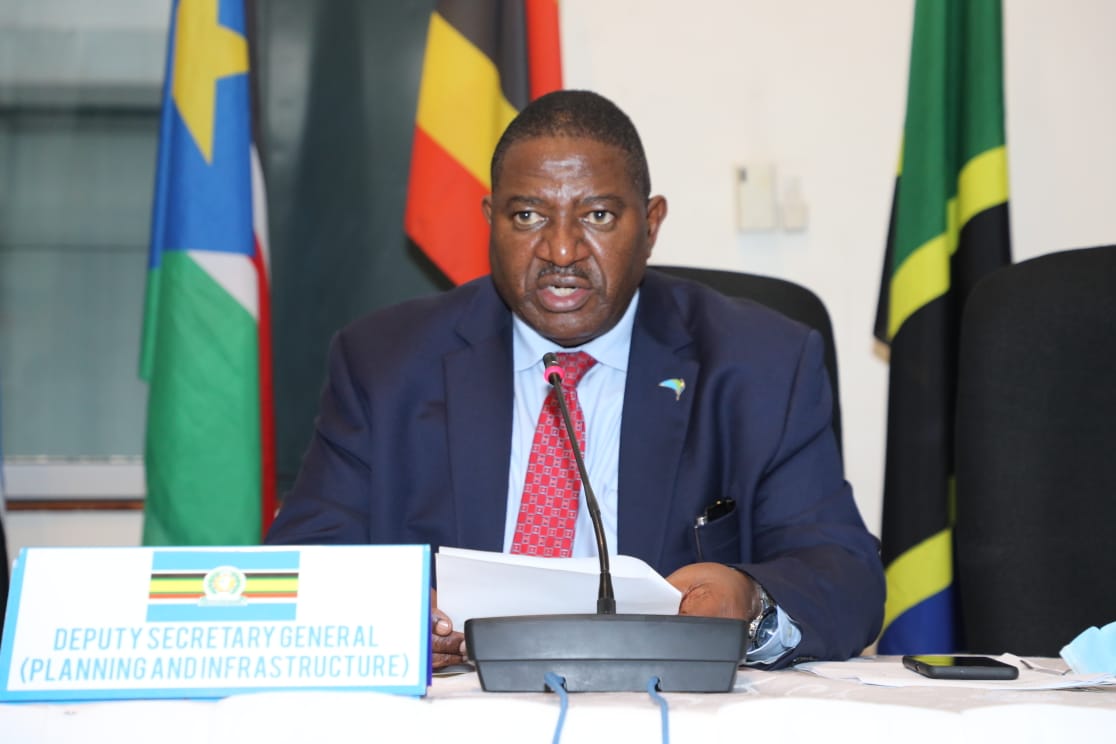 42nd Ordinary Meeting of the EAC Council of Ministers currently underway in Arusha, Tanzania
East African Community Headquarters, Arusha, 8th June, 2022: The 42nd Ordinary Meeting of the East African Community (EAC) Council of Ministers is currently underway via hybrid (physical and virtual) means.
The four-day meeting is being conducted through the session of Senior Officials from today, Wednesday, 8th June, 2022 to Thursday, 9th June, 2022 while the session of the Coordination Committee (Permanent /Principal/Under Secretaries) is set for Friday, 10th June, 2022 to Saturday, 11th June, 2022. The Ministerial Session will take place at a later date.
Among the items on the agenda are the considerations of various reports including those on: the Implementation of Previous Decisions of the Council; Office of the Secretary General; Planning and Infrastructure, and; Productive and Social Sectors.
Other matters to be considered are: Political Matters; Customs and Trade; Finance and Administration Matters; and Reports of other EAC Organs, namely the East African Legislative Assembly and East African Court of Justice.
The Council is also expected to consider the report of the Audit Commission on Audited Financial Statements of the Community for the Financial Year ended 30th June, 2021 and Appointment of New Members to the EAC Audit and Risk Committee.
The Council of Ministers is the policy-making Organ of the Community. The Council consists of the Ministers responsible for EAC Affairs and/or Regional Cooperation of each Partner State and such other Ministers of the Partner State as each Partner State shall determine.
Among its functions, the Council promotes, monitors and keeps under constant review the implementation of the programmes of the Community and ensures the proper functioning of the regional bloc.

For more information, please contact:
Simon Peter Owaka
Senior Public Relations Officer
Corporate Communications and Public Affairs Department
EAC Secretariat
Arusha, Tanzania
Tel: +255 768 552087
Email: sowaka [at] eachq.org
About the East African Community Secretariat:
The East African Community (EAC) is a regional intergovernmental organisation of six Partner States, comprising Burundi, Kenya, Rwanda, South Sudan, Tanzania and Uganda, with its headquarters in Arusha, Tanzania.
The EAC Secretariat is ISO 9001: 2015 Certified