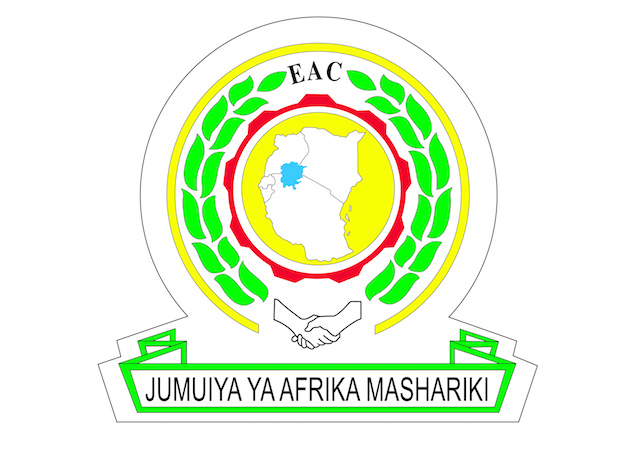 EACJ upbeat as it prepares to celebrate its 20th Anniversary
East African Court of Justice, Arusha, Tanzania, 15th October, 2021: The East African Court of Justice (EACJ) will be celebrating its 20th Anniversary in November this year following its establishment on 30th November, 2001.
The Court has consequently organised a two-day high-level Symposium which will be held from 4th – 5th November, 2021 in Bujumbura, Burundi under the theme: EACJ@20: Upholding the Rule of Law in the Integration Agenda, towards the EAC we want."
The President of the Republic of Burundi, H.E. Evariste Ndayishimiye, will officially open symposium and also launch the EACJ's Revised Mid-Term Strategic Plan (2018-2023).
The event will bring together various stakeholders of the Court across the region including the Chief Justices, Attorney Generals, Ministers of EAC Affairs, retired Judges, Heads of EAC Organs and Institutions, Judicial Officers, Members of Diplomatic Missions, Bar Associations, Civil Society Organisations, Media, and Development Partners.
As part of the celebrations, the Court will also conduct its November sessions for both Divisions (Appellate & First Instance) in Bujumbura at the Supreme Court Chambers to commence after the symposium from 8th – 26th November, 2021. The court sessions are aimed at bringing justice closer to the people of East Africa and to create awareness of the EACJ in the Republic of Burundi.
Both the Symposium and the Court sessions will be live-streamed on the EACJ website www.eacj.org and the Court calls upon its stakeholders to follow.
This 20th Anniversary is a major milestone and as such offers an opportunity for reflection on both the successes and challenges of the Court in the last two decades of executing its mandate of ensuring the interpretation and application of the Treaty.
For more information please contact:
Yufnalis Okubo
Registrar
East African Court of Justice
Arusha, Tanzania
Tel: 255-27-2162149
Email: This email address is being protected from spambots. You need JavaScript enabled to view it.
About the East African Court of Justice
The East African Court of Justice (EACJ or 'the Court'), is one of the organs of the East African Community established under Article 9 of the Treaty for the Establishment of the East African Community. Established in November 2001, the Court's major responsibility is to ensure the adherence to law in the interpretation and application of and compliance with the EAC Treaty.
Arusha is the temporary seat of the Court until the Summit determines its permanent seat. The Court's sub-registries are located in the respective National Courts in the Partner States.
Tags: EACJ