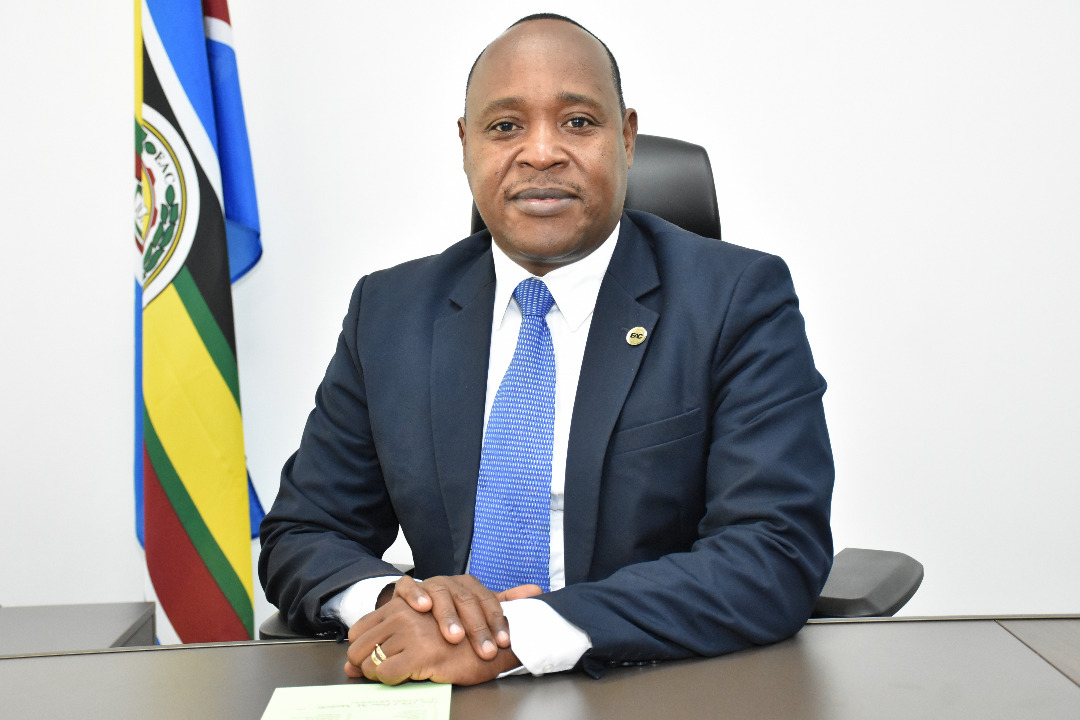 EAC Secretary General, Dr. Peter Mathuki takes over COMESA-EAC-SADC Tripartite Task Force Chairmanship
…Pledges to push for ratification of Tripartite Free Trade Area Agreement

East African Community, Dar es Salaam, 9th June, 2021: The Secretary General of the East African Community, Hon. (Dr.) Peter Mathuki has taken over from SADC Executive Secretary, Dr. Stergomena Tax, the Chairmanship of the COMESA-EAC-SADC Tripartite Task Force (TTF) for the next one year.
Making his remarks during the hand-over ceremony held virtually, Dr. Mathuki commended Dr. Tax for her exemplary leadership over the past year. He specifically noted the commitment and dedication exhibited by Dr. Tax especially when the implementation of agreed activities was impeded by the Covid-19 pandemic.
Dr. Mathuki pledged to ensure continued collaboration amongst the RECs for their mutual benefit, particularly in enabling the Tripartite Free Trade Area (TFTA) enter into force by championing Member/Partner States who have not ratified the TFTA Agreement to do so in the near future.
"The signing and ratification of the TFTA Agreement is critical as it will pave way for the successful implementation of our programme," noted Dr. Mathuki.
The Secretary General underscored the importance of the TFTA in improving the economic and social welfare of the citizens of the COMESA-EAC-SADC region through the promotion of regional economic growth by creating an enabling environment for regional trade.
So far, 22 COMESA-EAC-SADC Member/Partner States have signed the TFTA Agreement while 10 Member/Partner States have ratified the Agreement. Article 39(3) of the TFTA Agreement provides for the agreement to enter into force upon ratification by 14 Member/Partner States.
In the EAC, the Republics of Burundi, Kenya, Rwanda and Uganda have ratified the TFTA Agreement. The United Republic of Tanzania is at advanced stages of the ratification process, while the Republic of South Sudan is yet to sign the Agreement.
For more information, please contact:
Simon Peter Owaka
Senior Public Relations Officer
Corporate Communications and Public Affairs Department
EAC Secretariat
Arusha, Tanzania
Tel: +255 768 552087
Email: sowaka [at] eachq.org
About the East African Community Secretariat:
The East African Community (EAC) is a regional intergovernmental organisation of six Partner States, comprising Burundi, Kenya, Rwanda, South Sudan, Tanzania and Uganda, with its headquarters in Arusha, Tanzania.
The EAC Secretariat is ISO 9001: 2015 Certified